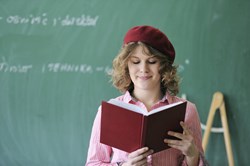 Sunny Isles Beach, Florida (PRWEB) December 31, 2013
Through a partnership between Sunny Isles Beach and the Florida International University Osher Lifelong Learning Institute, residents will benefit from the convenience of attending enrichment courses in their neighborhood. This semester, two courses will be offered conveniently in the City; a literary course called America's Favorite Books, According to Hollywood and a film series Cinema Without Borders: Let's Hear It for the Girls.
Both courses were selected specifically with Sunny Isles Beach residents in mind. With a wealth of young and active retirees always hungry for learning more and comfortable meeting space at City properties, Sunny Isles Beach is the perfect venue to bring the classroom to the students. By removing the overhead of utilizing classrooms on campus, and adding eager faculty that enjoys sharing their knowledge and engaging in intellectually stimulating discussion, these courses can be offered at only a fraction of what students pay on campus.
In the class, America's Favorite Books, According to Hollywood, FIU faculty member Ronelle Delmont will lead thought-provoking lectures while reviewing books chosen for their popularity with our movie culture. The course is covered over 6 sessions, all on Tuesdays, 11:00 a.m. to 1:00 p.m., running January 14th through February 18th, 2014.
In Cinema Without Borders; Let's Hear It for the Girls, participants will study films from distant cultures: Bliss (Turkey, 2007), Autumn Sun (Spain, 1996) and Queen to Play (France, 2009). Professor Shelly Isaacs will teach the class. This course includes 3 films shown during three sessions on Sundays February 2, 23 and March 23, 2014 from 11:00 a.m. to 2:00 p.m.
Register for these courses through the City of Sunny Isles Beach Pelican Community Park located at 18115 North Bay Road or at the Government Center located at 18070 Collins Avenue. Call the City at 305.792.1706 for more information. Space is limited to provide a comfortable, engaging atmosphere.