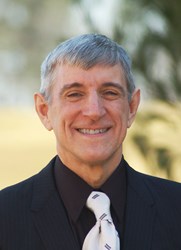 Minneapolis, MN (PRWEB) December 31, 2013
On December 16, 2013, William D. Spencer, editor of Christians for Biblical Equality's (CBE) academic journal 'Priscilla Papers', was awarded the Golden Halo Award for Outstanding Contribution to Literature by the Southern California Motion Picture Council.
Mimi Haddad, president of CBE, said, "We here at CBE are incredibly proud of Bill. His leadership with 'Priscilla Papers' has helped to make it the brilliant journal that it is today."
In addition to editing 'Priscilla Papers', Dr. Spencer is a contributor to both 'Priscilla Papers' and 'Mutuality', CBE's popular magazine. He also received the CBE Lifetime Achievement Award in 2005 for his contributions towards advancing the biblical basis for gender equality.
"Name in the Papers" is Dr. Spencer's thirteenth book, and first novel. It focuses on a young student of religion who is called to serve at an inner city church. It begins as a series of short stories that, throughout the first half of the novel, come together to form a single story with an exciting ending.
William Spencer is professor of theology and the arts at Gordon-Conwell Theological Seminary and has been editor of 'Priscilla Papers' since 2004. He also serves as director of the Athanasian Teaching Scholars Program, co-director of the Africanus Guild PhD Support Program, co-editor of 'Africanus Journal', co-producer of the House of Prisca and Aquila Series (Wipf and Stock, Publishers), and founding pastor of encouragement, Pilgrim Church, Beverly, MA.
In its effort to advance a biblical foundation for gift-based rather than gender-based service, CBE sponsors annual conferences, facilitates local chapters, hosts an online book service, and publishes two award-winning journals. For more information, visit http://www.cbeinternational.org.