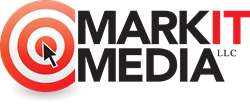 Scottsdale, Arizona (PRWEB) January 01, 2014
Markit Media, a premiere source for printing in Scottsdale and the Greater Phoenix Arizona area, has opened a new Copy Center to service business copying and printing needs. Black-and-white and color copies are crisp, vibrant and always the highest quality at the Scottsdale copy center. Copy services include business cards, flyers / postcards, tri-fold brochures, posters, door hangers, vinyl banners, signage, car wrapping, screen printing / embroidery, promotional material, presentation folders and tradeshow displays.
Markit Media also offers a full-service brand and marketing center for the customer that needs assistance with graphic design, planning marketing strategies and campaigns, or website design and online marketing campaign.
Internet marketing is increasingly essential for local and worldwide search, and Markit Media has the knowledge and skills to raise your search engine page rank quickly for achieving top-of-the-mind status with your target customer.
Markit Media is composed of a strong team of experienced marketing professionals that produce compelling communications that help a business to expand and improve its target market reach online and locally.
The web design and marketing services include:
Web Services
Custom web design, website redesign, WordPress websites, Joomla websites, web programming, PHP programming, ASP / .NET programming, Javascript / jQuery, Flash / Actionscript, web packages, business starter package, domain / hosting, graphics
Design Services
Logo design, website design, print design, menu / ads, corporate identity, proposals / resumes, photography / photo editing, software specialties, Adobe Photoshop, Adobe Illustrator, Adobe InDesign
Marketing
SEO / SEM marketing, email campaigns, online lead generation, promotional products, internet video / videography, classified advertising, web ads, public relations / article writing, social media, advertising TV / print / radio, flyer distribution
Markit Media's high success rate is based on a tremendously effective marketing strategy that maximizes return on investment by defining and targeting an audience with precision and reaching it with dynamic communications.
A small, self-motivated, experienced and hands-on team offers personalized attention, practiced coordination and a customer-centered approach to printing, copying and marketing for the business community in Scottsdale, Arizona, and beyond.
Visit Markit Media's Copy Center or call our offices for a free marketing quote today at 480-245-4287 or online at http://www.markitmedia.com/