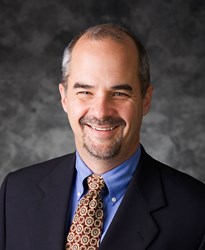 San Jose, CA (PRWEB) February 11, 2014
San Francisco Bay Area training and consulting company People First Productivity Solutions invites professional sellers to join them at 9:00 am Saturday for the airing of "Connect Outside Your Comfort Zone." This broadcast, featuring author and sales expert Jeff Shore, will explore ways that sellers can be bold and tap into their own discomfort to close more sales.
Shore is the author of "Be Bold and Win the Sale" and has worked to systematically dismantle sellers' reactions to discomfort over his 30-year selling career. An acclaimed speaker and author, Shore has spent many years coaching executives and sales teams in boldness and has developed an innovative approach to help sales teams realize their fullest potential.
During the interview with Calvert, Shore will share some of his insights based on observations of bold sellers, and he will encourage listeners to tweak how they approach the sales process. They will also invite listener questions, which can be emailed before the show to Deb Calvert or called in live during the broadcast. After the broadcast is over, the show will be made available to listeners in the CONNECT! Online Radio Archives. Listeners may also download the broadcast from iTunes at CONNECT1.
To listen live on Saturday, February 15 at 9:00 am, visit the show page on BlogTalkRadio. Listeners with questions to ask live-on air can dial (347) 202-0896 or send a live IM using the chat feature on BlogTalkRado.
About:
CONNECT! Online Radio Show for Professional Sellers was developed to help sellers "Ignite (their) Selling Power in Just an Hour!" Hosted by Deb Calvert, a former Fortune 500 executive and author of DISCOVER Questions™ Get You Connected, CONNECT proudly boasts thousands of listeners and a stellar roster of guests. The radio show is one branch of the CONNECT! Community which provides discussion groups, books, blogs and other resources for selling professionals, leaders and emerging leaders, trainers, coaches and individuals. Founded in 2006 by Deb Calvert, People First Productivity Solutions operates with the mission: "We Build Organizational Strength by Putting People First."