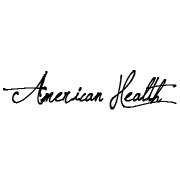 Fort Wayne, Indiana (PRWEB) December 31, 2013
According to an article written by Stephanie Condon at CBS News, tomorrow, January 1st, 2014, is a very important date for the American people for a couple of reasons.
First, tomorrow marks the very first day of coverage for active health insurance plans purchased through the federal and state government marketplaces. Those who have enrolled for health coverage through the Marketplace before December 24th, 2013 will receive their coverage beginning tomorrow.
Secondly, on January 1st, 2014, the individual mandate begins. Now that health insurance coverage is available to everyone in America, everyone is expected to purchase it, or pay a fine when filing their 2014 tax returns. The fine for 2014 is $95 or 1 percent of an individual's taxable income—whichever is higher.
American Health wants individuals who did not enroll for health coverage through the Marketplace before December 24th, 2013 to know that it is not too late. Health coverage can still be purchased through both the federal and state marketplaces through March 31st, 2014. The government is giving consumers a grace period to purchase health insurance. Consumers will not be fined the penalty if health insurance is purchased before March 31st, 2014.
All agents at American Health are licensed agents who have been certified in the Federally-Facilitated Marketplace. They have been assisting consumers in the enrollment and purchasing of Affordable Care Act plans since the beginning of enrollments in October.
To receive help with enrolling into a qualified health plan, please call American Health at 1-888-589-3000 or visit their website http://www.ahifw.com.