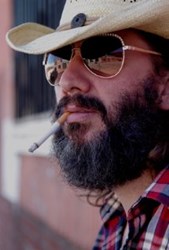 "Vancouver Academy of Dramatic Arts is a school worthy of consideration."Paul Weber CSAHead of casting MGM
(PRWEB) January 01, 2014
It is commonly known that Hollywood is full of actors. Actor and Acting Coach Simon Longmore has taught over 5000 actors in his 20 plus years as a coach. "They have all at one time or another asked 'How do I get an Agent'?" says Longmore. "I just heard that question so often that I made a video. It's simple, free and answers the majority of the issues an actor will face. 82% of my clients graduate classes with agency representation", Simon told us.
Longmore explains, "I created videos as a teaching tool in the past. They were highly effective and it gave people a greater understanding how to act for Film and TV. I just felt I should make another, get the most commonly asked question 'How do I get an Agent' answered. The video is full of useful tips, hints and strategies on how to get agent".
Simon made a series of video tutorials. They are focused on some of the more technical aspect of on Camera Acting. They are "How to Audition", "How to hit your Mark" and "The difference between Camera and Screen acting". They are all free on his acting school website http://www.vadastudios.com/moviegallery.cfm
In the years that Simon has been coaching actors he has trained many famous celebrities. Former clients include Grace Park (Hawaii 5-0, Battlestar Gallactica), Sonya Salomaa (The Killing, Durham County), Neil Greyston (Eureka, Godiva's), and Graham Sheils (True Blood, CW's Arrow). Simon has also starred alongside Selma Hayek, Tom Green and Nicholas Cage.
Asked why Simon made the acting tutorials. "I made these videos because I want to help actors. My help is empowerment for the artist. When I first started acting there was no internet and no videos on how to act. There was just a lot of random information and it was very confusing at times. I wanted to educate and make people have a better chance at success.