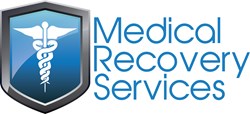 Experts estimate that 80% of all medical bills include items or services that are being overcharged or should not have been charged in the first place.
Salem, VA (PRWEB) January 02, 2014
Medical Recovery Services is based in Salem, Virginia and was founded in 1994 by Pat Palmer. She is widely recognized as a leading industry expert in healthcare billings and insurance reimbursements. As the healthcare industry and economy have evolved, MRS, lead by Pat's expertise, has upgraded their brand with an entirely new website, expanded capability and an expanded emphasis on servicing various types of businesses and other organizations, as well as the consumer-driven personal audits.
Now like never before, the need for consumers and businesses to pay attention to their medical bills is crucial. With an uncertain future for our health insurance industry and a still recovering economy, businesses and families are realizing that receiving a medical bill isn't what it used to be. Experts estimate that 80% of all medical bills include items or services that are being overcharged or should not have been charged in the first place. The problem is that the vast majority of those receiving bills, whether they be a consumer or a business, have little or no expertise readily available to identify these items.
In the Time magazine cover article published March of 2013, entitled "Bitter Pill: Why Medical Bills are Killing Us," writer Stephen Brill prominently featured Pat Palmer in two separate cases where patients were over-charged tens of thousands of dollars and forced to cough up similar amounts in cash prior to receiving life-saving surgeries. But the cases discussed in the article are far from anomalies. Indeed, the problem has permeated into the lives of many individuals and families, causing undue financial strain and a severe lack of confidence in the medical industry's ability to produce billings that are true and accurate as well as fair and reasonable.
On the larger scale, businesses are having to reexamine how they review their medical bill expenditures in order to maximize profits and minimize unwarranted expenditures. For MRS, providing this expertise is one of their chief goals with the rebranding. "Companies have the potential to be losing out on potentially large sums of money when medical bills are not scrutinized," says Pat Palmer. "For a company that has many employees and millions of dollars in medical bills per year, tracking this amount of bills is just not feasible from an internal standpoint, or even from an insurance/TPA company. We know that these companies can benefit greatly from a 'compliance' audit performed by our expert staff."
The buck doesn't stop there though. Medical Recovery Services also offers its expertise to unions, attorneys, providers, federal, state, and municipal governments, as well as to insurance companies. On their new website, each page contains a detailed overview of how their services can help each client. There is even a resources and articles section for the curious wishing to delve deeper into case studies and other informational material.
Medical Recovery Services is one of the country's most prominent medical bill compliance auditors and insurance contractual reimbursement specialists. MRS' staff includes AAPC certified coders and medical billing professionals with extensive knowledge of federal billing compliance regulations and AMA guidelines for providers and facilities.