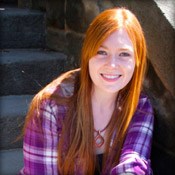 Our goal is to not only be the best, but to be unbeatable, and this really comes down to our customer service.
Boise, ID (PRWEB) January 08, 2014
TSheets.com, the web-based time tracking and reporting software solution that's become a popular 5-star rated app for QuickBooks (http://www.apps.com/tsheets), announces the certification of Victoria Horn as an official QuickBooks ProAdvisor. This advanced accounting training program offered by Intuit gives Horn the ability to solve customer problems faster for clients and accountants using QuickBooks.
"Ever since we launched our app on Intuit, we've rocketed to the top in terms of rankings and usage. Our goal is to not only be the best, but to be unbeatable, and this really comes down to our customer service," says Matt Rissell, TSheets CEO. "We wanted Victoria to officially know the ins-and-outs of everything QuickBooks, so we could interact with accountants and clients on every level."
Even before the recent certification, Horn served as the QuickBooks specialist on the TSheets customer service team. Every Thursday, she hosts a live webinar to walk clients through QuickBooks integration set-up and questions. She also develops the tutorial and screencasting videos for TSheets, and holds a BA in communications and political science from Boise State University.
"Becoming a certified ProAdvisor has helped me understand the full scope of what QuickBooks has to offer, and I can now really drill down to dynamic, personalized solutions for TSheets customers to fit any given situation in Intuit," comments Horn.
Located at TSheets HQ with an extensive knowledge of the product, the TSheets customer service team has helped make the SaaS solution the #1 employee rated and requested time tracking system on the planet.
"Our core passion and insight make a real difference for bottom line productivity and across the board accountability in the business world," Rissell notes.
ABOUT TSHEETS:
Thousands of companies in 31 countries spanning a wide range of industries utilize TSheets time tracking, reporting and management technology for record-breaking and record-keeping success. Versatile, mobile, accessible, and easily integrated with QuickBooks, it's all about the experience. Employees can track time anywhere, any way they want—using a computer, mobile phone, tablet, iPhone, Android, GPS-enabled app, text, dial-in number and more. Timesheet data is exported to QuickBooks in just 1 click to process payroll, do job costing, and create invoices.