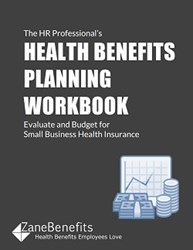 Park City, Utah (PRWEB) December 31, 2013
Zane Benefits, the #1 Online Health Benefits Solution, announced today the publication of new eBook for small business HR professionals. The new health benefits planning workbook helps HR Professionals evaluate, plan, and budget for small business health benefits.
According to Zane Benefits' website, between health reform and the new health insurance exchanges, health benefits are on everyone's mind. Small businesses are taking steps now to assess the cost of health benefits, evaluate different health benefits strategies, and determine how health benefits impact recruiting and retention efforts.
The new workbook provides HR professionals and small business owners seven (7) hands-on worksheets, charts, and assessments to successfully evaluate and budget for health benefits.
Click here to read the full announcement.
--
About Zane Benefits, Inc.
Zane Benefits, the #1 online health benefits solution, was founded in 2006 to revolutionize the way employers provide employee health benefits in America. We empower employees to take control over their own healthcare, while helping employers recruit and retain the best talent. Our online solutions allow small and medium-sized businesses to successfully transition to a health benefits program that creates happier employees, reduces costs and frees up more time to serve their customers. For more information about ZaneHealth, visit http://www.zanebenefits.com.