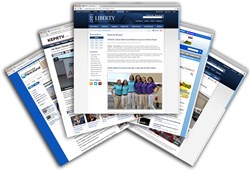 The Air Race Scholastic teams bring the competition to a high level.
(PRWEB) January 03, 2014
Entries for the Air Race Classic opened on Thursday, January 2, 2014. The four day all-women transcontinental air race will be capped at 55 teams this year. Collegiate teams make up nearly 20% of each years racers.
The young female pilots not only compete to refine their flight skills, but also to help increase public awareness of general aviation for future aviatrixes. The collegiate teams have effectively remained competitive gaining momentum each year. In 2013, four teams took Top Ten.
Entries are expected from the following universities: Purdue, Liberty, Cargill Aeronautical Academy, Texas State Technical College, Jacksonville, Embry-Riddle Aeronautical, Daytona and the University of North Dakota.
Racer entry deadline is April 1, 2014. To apply http://www.airraceclassic.org.