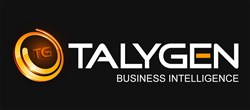 Talygen's software can help companies reduce costs and wasted time while boosting team productivity and client satisfaction
Palo Alto, California (PRWEB) December 31, 2013
Talygen, the world leader in business management automation, today showcased the comprehensive features of its web based project management software, demonstrating that it is the only tool that people need.
"People in the project management realm often have to rely on different tools for their various tasks," said Talygen Chief Program Manager Harold Saini. "Our software addresses that by providing all the key project management features users need under one roof."
The software provides several modules that can assist users in every step of the project management process, from the planning stage, to execution, iteration, reporting and more.
Some of the tools that Talygen provides are:

Project Management
Time and Expense Tracking
Invoicing
Knowledge Base
Screenshots
CRM
HR Enforcement
Client Portal
Employee Management
Easy Reporting
Ticketing System
Approvals
Cloud Storage
Message Board
Gantt Chart
Live Chat
Event Management
"Project management can get confusing. The last thing people want is to spend time integrating, synching, and switching gears between several different tools," added Saini. "Thanks to Talygen, users no longer have to worry about any of that. They can find everything they need in one place."
Talygen offers tools for everyone working on a project, from managers, to team members, clients, and administrators. It also has a number of communication tools such as message boards, file sharing, live chat, and a ticketing system to ensure that everyone can interact and collaborate with ease.
The software even assists people even after a project is finished, thanks to its reporting and invoicing capabilities. In addition, it also helps them take care of other company tasks that are indirectly related to project management, such as CRM, HR enforcement, and customer service.
"It has something for everyone, and it helps teams function better," added Saini. "Talygen's software can help companies reduce costs and wasted time while boosting team productivity and client satisfaction."
About Talygen
Talygen is the worldwide leader in Business Management Automation. Talygen's integrated suite of services and processes allows businesses to manage their core workflows via a cloud-based Software as a Service (SaaS) application. Talygen allows companies to automate, regulate and enforce their corporate processes. The company empowers businesses and their employees to manage the full set of corporate tasks without having to install specialized software for each of them.
With its wide variety of features, easy to use concepts and enhanced functionality, it allows end to end process management and seamless communication between stakeholders in a project or business. In today's competitive business environment, successful companies are constantly challenged with managing the entire life cycle of a project efficiently and transparently. With Talygen, companies now have more ways than ever to make that happen.
Press Contact:
Talygen, Inc.
Harold Saini
(650) 800-3850
228 Hamilton Avenue 3rd Floor
Palo Alto California 94301
Media(at)Talygen(dot)com
http://www.talygen.com