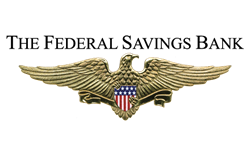 Chicago, IL (PRWEB) December 30, 2013
Buying a home is one of the biggest steps in life, and many agree that being a homeowner is part of the American dream. However, if you've been a renter your whole life, buying a home is no easy process. Here are a few signs that you're ready to make the transition and buy a home:
You've got the budget
Buying a home can be costly, even with a mortgage, so it is important to have the budget and some skills for managing money. With mortgage payments, insurance and closing costs, buying a home can come with new expenses that require a little bit of expertise when it comes to budgeting. If you don't already have a budget for your monthly expenses, start making one by tracking how much you spend each month.
Using this, draft a homeownership budget that will help you figure out exactly how much you can spend on a new home purchase. Look for homes and find out how much you could afford in mortgage payments each month, but don't forget about utility bills, property taxes, homeowners association fees and maintenance costs. If you are able to put together an affordable budget for all these expenses, then you might be in a good position to buy a home.
Down payment
With almost any home loan, you will be required to make a down payment. Some lenders will require a 20 percent down payment for jumbo loans, but for many first-time home buyers, that is far too much. Fortunately, there are other options with lower down payments. Low cost mortgages guaranteed through the Federal Housing Authority only require a down payment of around 3.5 percent, while VA home loans don't have any requirement. Instead, eligible veterans are qualified through their service and type of duty. Depending on your financial situation, a lower down payment may help you afford a more expensive home. Be sure to factor in the cost of a down payment when thinking about becoming a homeowner.
Income
When buying a home, it is essential that an owner has a steady and reliable source of income. A home is a long-term investment and will require monthly payments and extra expenses. If there are upcoming changes in your life like a return to school, the start of a family or a change in job, you may want to rethink buying a home until there is a stable source of income.
Credit rating
When applying for a mortgage, a lender will take a hard look at your credit score. As an indicator for what type of borrower you are, your credit rating is one of the most important qualifications for getting approved for a home loan. While there are some options to get a loan for those with low credit scores, you will be more likely to get better terms with a high rating. To give yourself the best chance of getting a low cost mortgage, maintain a good credit score by making payments on time, not having too many credit cards and keeping balances low. If you have a low credit score, work on raising it before you consider buying a home or search for other options like FHA mortgages, which have different lending standards.
Contact the Federal Savings Bank, a veteran owned bank, to explore affordable mortgage options for homeownership.