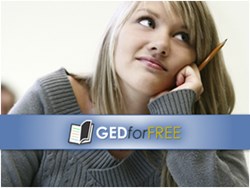 Regardless of which exam you end up taking in 2014, preparing for your high school equivalency exam is such an important investment you make in yourself, and in your future.
Santa Cruz, CA (PRWEB) December 31, 2013
As 2013 is quickly coming to a close, there has never been a more important time for GED® test takers to further their education and educate themselves about the changes they will be facing with the GED® test in 2014. As the U.S. Department of Education is trying to get all states to adhere to a new Common Core of standards for high schools, the high school equivalency exams are subject to these same academic standards.
With these changes to the GED® test in 2014, here are some of the major changes that ALL prospective students should know:

Any student who has not finished all five of the tests that make up the GED®, by December 31, 2013, will have to start over.
The new GED® test has only four parts instead of five.
The four parts, or modules, in the new exam for 2014. The test will cover Mathematical Reasoning, Reasoning through Language Arts, Science, and Social Studies
The essay, or Writing Test, has now been added into the other modules.
Overall, the time to take the new GED® test is about the same.
The test used to just measure on a pass or fail basis. In the new version, if students pass with a score a higher than minimum score, they can earn an "honors" distinction.
As the GED® Exam remains to be the most well-known high school equivalency exam available nationwide, there are two other options that prospective students might want to look into after the New Year. One option is called the HiSET® Exam. It will be available in nine states starting in January 2014. More states may adopt this equivalency exam in the future. There is another exam called the Test Assessing Secondary Completion, or TASC™ Exam. It will also be available in early 2014. Check with a local adult education center to see if either the HiSET® Exam or the TASC™ Exam is offered in your state, or if there are plans to adopt them.
However, no matter what high school equivalency exam students decide to take, they need help getting prepared to take these test. The good news is that GEDforfree.com has already helped thousands of applicants to study, and pass, their GED® test. GEDforfree.com is also expanding the online course, to make sure it covers everything students need to pass, no matter what exam they choose to take. Another plus with GEDforfree is that because the GED preparation course is 100% online, it's convenient to access anywhere, anytime, and also helps students build their confidence and skill with working on the computer.
"Regardless of which exam students end up taking in 2014, preparing for the high school equivalency exam is such an important investment students can make in themselves, and in their futures" reports GEDforFree.com lead instructor James Donald. "There are a lot of online resources that can be very confusing and just remember that GEDforfree.com has helped to pave the way for thousands of students."
Here is to a very promising educational journey and a very happy and successful New Year!