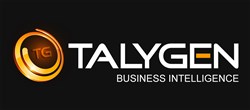 We're committed to offering business automation tools that will make companies run smoothly
Palo Alto, California (PRWEB) January 02, 2014
Talygen, the world leader in business management automation today put the spotlight on its issue-tracking software (aka: its Ticketing Module), a tool that makes it easy for companies to address issues.
"Talygen recognizes that providing great customer support is essential for all types of businesses, which is why we decided to include a feature specifically for serving customers," said Harold Saini, Chief Program Manager at Talygen.
But on top of that, Saini was quick to note that Talygen's Ticketing Module has both external and internal support features. "Our module has dual support features for clients and members of the company. That's one of the things that sets us apart from other providers," he added.
The Ticketing Module's key features include:

The ability for clients or customers to submit and track tickets online
The ability for employees, team members, and managers to submit and track tickets online
The capabilities to set priority levels for each ticket
Day-to-day follow-up features to ensure that each issue is addressed in a timely manner
Commenting features for each ticket
The ability to toggle with privacy settings of comments
Ticket transferring features
The capabilities to attach files with tickets
According to Saini, Talygen's Ticketing Module demonstrates the company's commitment to business success. " We're committed to offering business automation tools that will make companies run smoothly."
Helping companies provide better customer support
Nothing turns off clients more than slow or incapable customer support. With Talygen's Ticketing Module, businesses can ensure that their customer service representatives are always on top of things, thanks to its assignment, follow-up, and reminder features.
Moreover, with the module's collaboration features such as comments and file attachments, issues can be resolved more effectively.
Enabling organizations to fix and close internal issues.
He emphasized that the company's ticketing feature doesn't just improve customer service; it can boost the company's performance as a whole by seeing to it that any issues or kinks are fixed in a timely manner.
"Thanks to the Ticketing Module, users can easily track and prioritize tickets, ensuring that the most important issues are resolved. Not only that, but with the program's automatic reminder and follow-up feature, people no longer have to manually check-in or contact the people in charge. Each user always gets a heads up regarding the issues assigned to them so they always have a handle on their tickets."
About Talygen
Talygen is the worldwide leader in Business Management Automation. Talygen's integrated suite of services and processes allows businesses to manage their core workflows via a cloud-based Software as a Service (SaaS) application. Talygen allows companies to automate, regulate and enforce their corporate processes. The company empowers businesses and their employees to manage the full set of corporate tasks without having to install specialized software for each of them.
With its wide variety of features, easy to use concepts and enhanced functionality, it allows end to end process management and seamless communication between stakeholders in a project or business. In today's competitive business environment, successful companies are constantly challenged with managing the entire life cycle of a project efficiently and transparently. With Talygen, companies now have more ways than ever to make that happen.
Press Contact:
Talygen, Inc.
Harold Saini
(650) 800-3850
228 Hamilton Avenue 3rd Floor
Palo Alto California 94301
Media(at)Talygen(dot)com
https://talygen.com