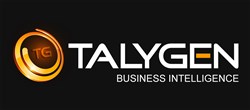 The Easy Reporting Module is a boon for clients, project managers, and team members.
Palo Alto, California (PRWEB) January 03, 2014
Talygen, the world leader in Business Management Automation, today spotlighted its Easy Reporting Module, a tool that enables businesses and their clients to generate various reports about the company, its projects, staff, and more.
"Reports give users the intel they need to gauge the effectiveness and efficiency of their projects," mentioned Harold Saini, Chief Program Manager at Talygen. "They're highly essential and can help companies determine the next step for their business."
Some of the key features of Talygen's Easy Reporting Module include:

The ability to generate more than 15 different reports, including invoices, employees, vacation, attendance, expenses, projects, customers, and more.
Reports can be viewed in both text and graphical formats
Exporting capabilities that let people download PDF and XLS versions of reports
The ability to generate detailed summaries
Filtering features to let users quickly zero in on the information that they need
Sorting capabilities that enable users to re-arrange data
Summary features to give people an overview of what's happening in a project or company
All information is stored in the cloud so users can access the information they need no matter where they are as long as they have an Internet connection
"The Easy Reporting Module is a boon for clients, project managers, and team members," said Saini. "It offers pertinent information that will enable users to improve."
Managers will be able to use the module to view project progress and efficiency. Not only that, but since the module lets them generate reports on attendance, vacation, employee performance and more, they will be able to determine how team members are doing at a glance.
Clients on the other hand can use the module to easily check in on their projects. They will be able to generate useful reports, including expenses, invoices, profitability, progress, and more, allowing them to determine how their projects are coming along.
Plus, with the tool's exporting capabilities, reports can be easily downloaded, sent, and shared, making it easy for everyone to communicate and take action.
About Talygen
Talygen is the worldwide leader in Business Management Automation. Talygen's integrated suite of services and processes allows businesses to manage their core workflows via a cloud-based Software as a Service (SaaS) application. Talygen allows companies to automate, regulate and enforce their corporate processes. The company empowers businesses and their employees to manage the full set of corporate tasks without having to install specialized software for each of them.
With its wide variety of features, easy to use concepts and enhanced functionality, it allows end to end process management and seamless communication between stakeholders in a project or business. In today's competitive business environment, successful companies are constantly challenged with managing the entire life cycle of a project efficiently and transparently. With Talygen, companies now have more ways than ever to make that happen.
Press Contact:
Talygen, Inc.
Harold Saini
(650) 800-3850
228 Hamilton Avenue 3rd Floor
Palo Alto California 94301
Media(at)Talygen(dot)com
https://talygen.com