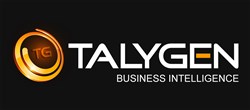 We created the software to benefit businesses as a whole, and we offer a complete suite of features that can have a positive effect on every department in the company.
Palo Alto, California (PRWEB) January 15, 2014
Talygen, the world leader in business management automation today showcased its features that optimize company spending, staffing, and productivity. According to Chief Program Manager Harold Saini, Talygen's software, while known for its rich collaboration features, can also have a huge impact on an organization's finances, HR, and productivity.
"It's actually an all-around tool," Saini said. "We created the software to benefit businesses as a whole, and we offer a complete suite of features that can have a positive effect on every department in the company."
Financial Benefits
Some of Talygen's features that can affect company spending include:
Expense Tracker – A tool that lets users track and categorize their spending for full transparency. It also allows managers, clients, administrators to set spending limits and avoid going over-budget.
Invoicing – It also has an invoicing module that integrates with the software's time and expense logging. This enables users to generate bills right from the software itself. In addition, users can set recurring invoices for automatic billing and it allows them to set taxes and discounts for quicker invoice generation.
Reporting – Talygen can generate reports on spending to give users an overview of how resources are being spent. This helps them determine where to cut costs and optimize spending.
Staffing Benefits
When it comes to managing employees, Talygen has the following tools:
HR Enforcement – Talygen offers an array of tools to help managers implement staffing rules and regulations. It provides a leave management feature, an attendance tool, and even a calendar.
Employee Management – To help administrators track and manage employees, Talygen offers employee tracking, profiles, supervision tools, and more.
Productivity Benefits
To improve overall productivity, Talygen provides a number of modules, including:
Message Boards – This lets users easily communicate and coordinate. It paves the way for faster interaction so everyone can devote more time to his or her tasks.
Ticketing Module – Talygen also provides a streamlined ticketing tool that lets users track, fix, and resolve issues in a timely manner.
Gantt Chart – This tool offers a visual representation of the project plan so employees, managers and clients can easily see where the project is going.
About Talygen
Talygen is the worldwide leader in Business Management Automation. Talygen's integrated suite of services and processes allows businesses to manage their core workflows via a cloud-based Software as a Service (SaaS) application. Talygen allows companies to automate, regulate and enforce their corporate processes. The company empowers businesses and their employees to manage the full set of corporate tasks without having to install specialized software for each of them.
With its wide variety of features, easy to use concepts and enhanced functionality, it allows end to end process management and seamless communication between stakeholders in a project or business. In today's competitive business environment, successful companies are constantly challenged with managing the entire life cycle of a project efficiently and transparently. With Talygen, companies now have more ways than ever to make that happen.
Press Contact:
Talygen, Inc.
Harold Saini
(650) 800-3850
228 Hamilton Avenue 3rd Floor
Palo Alto California 94301
Media(at)Talygen(dot)com
https://talygen.com