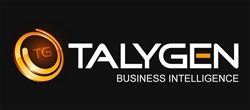 Whether it's a manager who's laying out the plan for a project, a team member who wants to keep track of their time, or a client who needs a progress report, our tool can help them out
Palo Alto, California (PRWEB) January 15, 2014
Talygen, the leading provider of business management automation solutions, today put the focus back on its feature-rich Online Project Management Tool. One of the most popular modules in Talygen's full suite of business tools, it provides a wide range of functions that can help project managers, clients, and team members in every step of the project management process.
"Our Project Management Module has something for everyone," said Harold Saini, Chief Program Manager at Talygen. Whether it's a manager who's laying out the plan for a project, a team member who wants to keep track of their time, or a client who needs a progress report, our tool can help them out."
Some of the main benefits that the module provides are:

Users will be able to plan projects with ease
Everyone working on a project can collaborate quickly and easily with the use of file sharing and message boards
People can prevent missed deadlines thanks to milestones and reminders
Users won't have worry about going over budget thanks to expense tracking
Report generation is a breeze and will allow users to easily track various metrics
Increases productivity
Thanks to several automated features, Talygen's Project Management Module can increase productivity for every member of the team. For one thing, it has a number of time and employee tracking tools that give managers insights on how team members are performing. It allows admins to see what their team is working on at any point in the day, and this allows them to delegate tasks more effectively.
In addition, Talygen provides reminder tools and notifications to see to it that users never miss a deadline or follow-up. People no longer have to worry about not getting memos or reminders because the system automatically does it for them. This, in turn, boosts productivity because users can focus on the task at hand instead of manually setting reminders.
Reduces costs
When utilized correctly, Talygen can also lower costs for companies. It provides an expense tracker that allows users to monitor and categorize expenses. It also gives admins the ability to set a budget and enforce limits to prevent overspending.
In addition, the software enables users to generate expense and profitability reports that can be analyzed to improve spending.
About Talygen
Talygen is the worldwide leader in Business Management Automation. Talygen's integrated suite of services and processes allows businesses to manage their core workflows via a cloud-based Software as a Service (SaaS) application. Talygen allows companies to automate, regulate and enforce their corporate processes. The company empowers businesses and their employees to manage the full set of corporate tasks without having to install specialized software for each of them.
With its wide variety of features, easy to use concepts and enhanced functionality, it allows end to end process management and seamless communication between stakeholders in a project or business. In today's competitive business environment, successful companies are constantly challenged with managing the entire life cycle of a project efficiently and transparently. With Talygen, companies now have more ways than ever to make that happen.
Press Contact:
Talygen, Inc.
Harold Saini
(650) 800-3850
228 Hamilton Avenue 3rd Floor
Palo Alto California 94301
Media(at)Talygen(dot)com
http://www.talygen.com