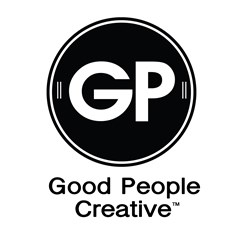 We have a clear direction on where we are headed and a team to help get us there.
Nashville, TN (PRWEB) December 31, 2013
Good People Creative wraps 2013 on a strong note with an even bigger 2014 already in sight. In just one year, they have transitioned from a local ad agency to the content marketing company in Nashville. This development has not only sharpened their content strategies for current clients, but also expanded the firm into new markets.
"We are pleased with the growth we have seen in 2013," says owner, Cole Evans. "We have a clear direction on where we are headed and a team to help get us there."
As noted in a blog from owner, Cole Evans, Good People Creative is embracing the new agency model, where he and his team work alongside their clients to ensure they agree with the usage of their marketing plan, believe in the investment and understand every aspect of the recommendation.
"We have a great time educating our clients on our process. We are receiving great feedback on "how" we approach investing in a content strategy and our clients are involved," says Evans.
As Good People Creative and their video production partner, Good People Studios close out a remarkable 2013, they are already engaged in the year ahead. At a recent retreat, the Evans set a goal to produce 100 videos throughout the course of 2014. These videos will focus on best practices and tips from each department within Good People Creative, including search, social media, design, public relations, video and more.
For more information, contact Cole Evans at 615.775.4227 or cole(at)goodpeoplecreative(dot)com.