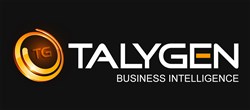 Invoicing just got a whole lot easier.
Palo Alto, California (PRWEB) January 08, 2014
Invoicing can be tedious and time-consuming for organizations that are dealing with a lot of projects and clients. Fortunately, with Talygen's new importing features, billing doesn't have to be a pain anymore. Users can simply import time and expense data into the bills they send out, thus speeding up the invoicing process.
"Invoicing just got a whole lot easier," mentioned Harold Saini, Chief Program Manager at Talygen. "Our import feature makes the process faster, simpler, and more accurate. It minimizes human error and gives clients a clearer picture of project details."
The key features of Talygen's invoicing software are:

The ability to create, view, edit, download, and send invoices
The ability to manage invoices online
The capability to send recurring invoices
The ability to import time and expense information right from the software itself
Filters to help users easily find the information they need
Invoice exporting features that let users download CSV files of invoice lists
Talygen's Invoicing Module is highly beneficial for companies and clients alike. Organizations can generate, send, and manage invoices with ease, thanks to the software's user-friendly tools.
The program even lets users automate recurring invoices so they won't have to worry about manually sending recurring bills. Another handy automation feature of the module is that it gives users the ability to automatically set taxes and discounts, thus saving manual effort and preventing human error. In addition, the program lets people create templates for a professional look and feel.
Talygen is also a boon for the clients on the receiving end of the invoices. Since the tool allows for the seamless import of time and expense data, clients can get a clear and accurate breakdown of the products or services that they're paying for.
And thanks to its recurring settings as well as the automatic inclusion of taxes and discounts, clients will have a more consistent billing experience.
"We thought of everything and everyone who's part of the invoicing process," added Saini. "We developed the Talygen Invoicing Module to see to it that invoice senders and receivers alike will be able to do what they need to do in the fastest and easiest way possible."
About Talygen
Talygen is the worldwide leader in Business Management Automation. Talygen's integrated suite of services and processes allows businesses to manage their core workflows via a cloud-based Software as a Service (SaaS) application. Talygen allows companies to automate, regulate and enforce their corporate processes. The company empowers businesses and their employees to manage the full set of corporate tasks without having to install specialized software for each of them.
With its wide variety of features, easy to use concepts and enhanced functionality, it allows end to end process management and seamless communication between stakeholders in a project or business. In today's competitive business environment, successful companies are constantly challenged with managing the entire life cycle of a project efficiently and transparently. With Talygen, companies now have more ways than ever to make that happen.
Press Contact:
Talygen, Inc.
Harold Saini
(650) 800-3850
228 Hamilton Avenue 3rd Floor
Palo Alto California 94301
Media(at)Talygen(dot)com
https://talygen.com