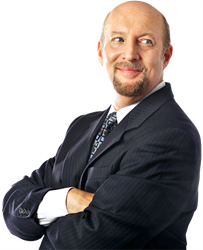 (PRWEB) December 31, 2013
Bruce Feinstein, Esq., a bankruptcy attorney based in Queens, NY, has been working in the industry for over 15 years. But throughout this time he has seen limited changes made to the U.S. bankruptcy code, the set of rules and regulations that govern how this important legal system functions. But all this may change, as he shares information about a new report coming in December 2014. The report was created by other top professionals in the bankruptcy industry and will outline how to modernize this antiquated Code.
The American Bankruptcy Institute, a trade organization of lawyers and financial advisors, enlisted around 150 legal professionals to put together this report. And after 18 months of researching testimony and feedback, the Institute's commissioners will take this information and use it to formulate their recommended plan for the future of U.S. bankruptcy code. This new template can be used to pass legislation updating Chapter 11 bankruptcy rules that were established over 35 years ago in 1978.
It is important in any field to look critically at the laws and codes in place, and provide updates that match the current culture and state of the county, says Mr. Feinstein. Such updates could include "shifting power among company executives, shareholders, bankruptcy judges, unions, landlords and regulators," according to a December 16, 2013 article in the Wall Street Journal.
While this reform is important, it is not an easy battle to win. The report will have to change the rules to work with businesses of all sizes, from small Internet startups to larger firms. It is important to look at the current state of lenders, the loans they provide, and the increasing amount of power they hold over lenders' assets. And what about life after bankruptcy? "This report should also look at lending procedures and limitations to businesses after Chapter 11 bankruptcy," says Mr. Feinstein.
The Wall Street Journal article continues the questions, asking "Should some of the deadlines be extended for…executives to decide what real estate leases they want to keep? What rule changes would improve union negotiations?"
It is clear that there are many factors at stake as this report comes together, but what matters most is that fact that it is happening. As 2013 comes to a close it takes with it a number of newsworthy bankruptcy cases, from Hostess to the city of Detroit. Mr. Feinstein and his legal team will be keeping a close eye on the results of this upcoming report and its effects on future legislation and their clients' needs.