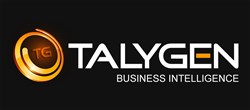 Moving their business processes to Talygen would mean that users would no longer have to pay for multiple services, products, or subscriptions
Palo Alto, California (PRWEB) January 10, 2014
Talygen, the world leader in business management automation, today launched Work Flow. Work Flow includes general information, settings, and step-by-step instructions that would enable people to make the most of Talygen.
"Talygen has a lot to offer, and we want our clients to benefit from our full range of features," said Harold Saini, Chief Program Manager at Talygen. "We want to educate them on the ins and outs of Talygen's comprehensive software so they can find ways to integrate it into their business."
The main topics covered in Work Flow include:
Invoice Module
● Taxes and Discounts
● Create Invoice
● View Invoice
● Draft Screen
● Listing Screen
Project Module
● Add Project
● Manage Project
● Task
● Client
● Time Track
● Work Diary
● Integration
CRM Module
● Create Lead Owner
● CRM Lead List
Expense Module
● Category
● Trip
● Bulk Upload
● Create Expense
● Manage Expense
Knowledge Base
● Manage Category
● My Article
Ticketing Module
● Create H.O.D and Assign to User
● Create Ticket
● Create Ticket
● Unassigned Ticket
Human Resource Module
● Company Holiday
● Leave Type
● Leaves
● Working Week
● Manage Attendance
● Monthly Report
Work Flow covers numerous topics and procedures including management of company financials, employees, customer service, client relationship, and more.
"You name it, Work Flow has it," mentioned Saini. "From generating invoices and pulling up reports, to managing time and keeping track of expenses, people can learn to do it all by consulting Work Flow."
Talygen hopes that Work Flow will give users the information and insights they need to move more of their businesses processes to Talygen. Saini added that by doing so, businesses will be able to save time and money.
"Moving their business processes to Talygen would mean that users would no longer have to pay for multiple services, products, or subscriptions. Users won't have to worry about switching gears in order to use another type of software; they can find the tools they need under Talygen's modules."
About Talygen
Talygen is the worldwide leader in Business Management Automation. Talygen's integrated suite of services and processes allows businesses to manage their core workflows via a cloud-based Software as a Service (SaaS) application. Talygen allows companies to automate, regulate and enforce their corporate processes. The company empowers businesses and their employees to manage the full set of corporate tasks without having to install specialized software for each of them.
With its wide variety of features, easy to use concepts and enhanced functionality, it allows end to end process management and seamless communication between stakeholders in a project or business. In today's competitive business environment, successful companies are constantly challenged with managing the entire life cycle of a project efficiently and transparently. With Talygen, companies now have more ways than ever to make that happen.
Press Contact:
Talygen, Inc.
Harold Saini
(650) 800-3850
228 Hamilton Avenue 3rd Floor
Palo Alto California 94301
Media(at)Talygen(dot)com
https://talygen.com