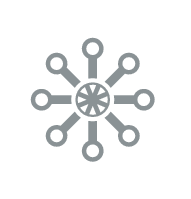 Connectivity to IBM Informix expands the integration options for the Social Foundries current and future customers.
Atlanta, GA (PRWEB) December 31, 2013
The Social Foundry is proud to announce connectivity to IBM Informix via the SOAPbox release 1.5.
"Companies looking to create internet based APIs (SOAP, REST/XML and REST/JSON) can now do so on their Informix deployments," stated David Al-Khazraji, CEO of the Social Foundry. "By using the SOAPbox as part of their integration strategy, firms can now expose Informix database operations as web services thereby facilitating open, mobile and social initiatives without the risk and high cost of traditional integration projects."
The SOAPbox is a plug and play API layer that allows organizations to expose database operations as web services. It currently supports Oracle, MS SQL Server, MYSQL, Salesforce.com and now, IBM Informix. Current customers will receive the latest release at no charge.
The Social Foundry is committed to the 'Internet of Things" by providing low cost, highly scalable integration infrastructure to facilitate a more connected world. They are based in Atlanta, GA.