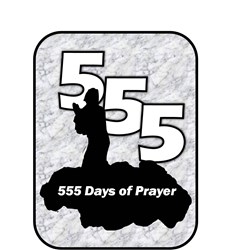 They wish for more financial partners to come forth, so they can do even more works, in 2014
Martinez, California (PRWEB) December 31, 2013
http://www.saveamericagathering.com
The 2013 activities of "Save America Gathering" and "One Church // One Voice" were detailed during an interview with "Save America Gathering's" administrative staff. The organizations have been busy, and their personnel believe they have been greatly blessed to serve in the Kingdom of God, this year.
Said spokesman, Robert Berry, "The year began with us absorbing what we learned at Washington, DC's "Save America Gathering Solemn Assembly, which was held last year, on October 20th, on the National Mall. We were also already planning "555 Days of Prayer to Save America. and "The Great Wave Offering as the year began. An intense publicity campaign led to the March 5th start to the 555-day prayer event, which started with a five-day cry out the God, for Him to hear our prayers. March 10th began 50 days of thanksgiving to God for His goodness, mercy, and grace. On April 29th we began the first 100-day long prayer segment, praying for forgiveness and mercy for our personal sins. That was followed, on August 7th by the second of the 100-day prayer segments, this one for forgiveness of the sins and shortcomings of The Church, God's people. November 15th began the current, crucial 100-day prayer for the sins of the United States of America. This prayer segment is at day 47, today."
"Along with "555 Days of Prayer to Save America," "Save America Gathering" and One Church // One Voice also helped promote National Back to Church Sunday, Billy Graham's birthday message to the world, and kept up a running commentary on the persecution of Christians, globally, and other issues of interest to Christians and Messianic Jewish believers," said Berry.
"One Church // One Voice" continued global outreach, because we are truly One Church, and we need to have, most times, one voice--the voice of the living 'Word of God," said Berry, continuing his account of the non-profit organization's activities."One Church // One Voice" constructed two churches in Nigeria, one, a church relocation from a flooded area; and, one, a replacement for a church burned by Boko-Haram, the Islamist terrorist organization. They were able to ship clothing to Nigeria, and also able to pay for a life saving medical procedure for a Nigerian child-mother, and for the education of an exiled convert to Christianity, who could get no more aid from her family. And lastly, "One Church // One Voice" was able to help a Christian brother who was born with half a body to receive a motorized wheelchair, which completely changed his life. All of them were blessed by what they accomplished, in Christ. They wish for more financial partners to come forth, so they can do even more works, in 2014. Both "Save America Gathering and "One Church // One Voice" are non-profits, under IRS Code Section 501c3," Berry concluded.
"555 Days of Prayer to Save America" will conclude on September 11, 2014, with "The Great Wave Offering."