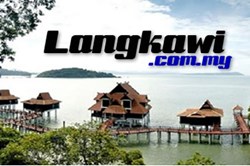 There will be discounts on hotel rates for top hotels at the roadshow where visitors can find out about all the services being offered by the top hotels.
Kuala Lumpur, Malaysia (PRWEB) December 31, 2013
Advertising.my is one of the strongest and most established agencies that offer a broad range of services which covers many related areas like job recruitment, tourism and construction of structures in advertising like unipoles and billboards.
As part of the string of new launches for 2014, Advertising.my will be embarking onto a more aggressive marketing campaign through its travel and tourism portals Langkawi.com.my, Port Dickson.com.my and Cameron.com.my where Advertising.my will be leveraging on its years of industry experience and advertising knowledge with a mega-event planned out in Langkawi Island to offer more value-for-money services for its customers as well as to have a stronger reach and engagement with the market segments respectively.
Langkawi Island is one of the top tourist destinations in Malaysia and among the most visited places in the world today. Through Langkawi.com.my, tourists and visitors have found some of the most useful resources when they travel to the island for vacation and holidays. As such, Advertising.my will be hosting the roadshow to promote more services and travel products for Langkawi Island so that visitors can have a more rewarding vacation and trip when they visit this beautiful island.
This roadshow is held in collaboration with another leading portal, Cameron.com.my where there will be a series of prizes for the visitors. There will be hotel and homestay vouchers, discount coupons and many other products and services which are sponsored by Cuticuti1Malaysia.
Cameron.com.my will be offering discounts for hotels and apartments in Cameron Highlands which will include the Crown Imperial Court and Greenhill resorts in the highlands town. Through Cameron.my, members will enjoy discounts for staying in those apartments. There are all types of resources and related information on Cameron Highlands apartments in the portal which can provide very useful assistance to anyone visiting the highlands, one of the top 3 tourist destinations in Malaysia.
Through Cameron.com.my, visitors can learn more about all the facilities and services provided in the apartments, the rates and charges for their stay there as well as reviews from other members. On top of that, they will be able to find out about the main attractions in Cameron Highlands, top apartments to stay like Crown Imperial Court and Greenhill Resort Cameron Highlands, transport as well as the best places for food around the nearby towns.
As the roadshow will be held in Langkawi Island, there will be a very strong focus in this tourist attraction with discounts available for the Langkawi Geopark Chalets. Located not far from the main towns of the island, the Langkawi Geopark Chalets offer a one-of-its-kind and truly rewarding vacation for visitors who like a homely and comfortable environment while enjoying the nearby sights and sounds of Langkawi Island. This roadshow will be promoting the chalets as the most ideal accommodation choice for tourists visiting Langkawi Island by virtue of its location, facilities and affordable rates.
Apart from Langkawi Island and Cameron Highlands, Advertising.my will be offering discounts and additional resources on other major tourist destinations that include Port Dickson and Taiping.
There will be discounts on hotel rates in Port Dickson at the roadshow where visitors can find out about all the services and facilities that are offered and provided by selected partners and co-organizers. Meanwhile, for those who like the serene town and peaceful environment of Taiping, they can find out more about what to expect in terms of attractions, food and additional benefits for hotels in this historical town located in Perak.
About Langkawi.com.my and Cameron.com.my
Langkawi.com.my and Cameron.com.my are the leading portals for Langkawi Island and Cameron.com.my respectively. Both the portals are the top providers of all the information needed by visitors and tourists to these locations which are among the top destinations in Malaysia and the region. Tourists who are planning to visit any of the 2 destinations often check Langkawi.com.my and Cameron.com.my to find out about what they can expect during their trips to Cameron Highlands or Langkawi Island. This include hotel stay and accommodation, food and attractions as well as reviews from those who have been there.