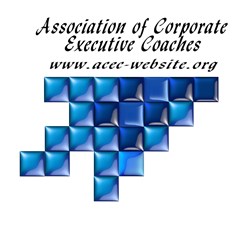 "Along with ending the year with these important appointments, in 2013 we more than tripled in size. Two-thousand and fourteen looks like it will be an amazing year."
Plainfield, New Jersey (PRWEB) December 31, 2013
"The only place success comes before work is in the dictionary."
This simple 11-word quote typifies the wry wit and wisdom common from football coaching legend, Vince Lombardi. It's as true today as when he first uttered the phrase. In life there's no shortcut to achievement; it's something that must be earned. And once earned, there's no shame recognizing such hard-fought gains.
Whether it's football coaching or corporate executive coaching, obtaining excellence – or winning – is the goal at hand. After all, that's why Lombardi was also famous for saying "If winning isn't everything, why do they keep score?"
In keeping with that go-for-it spirit, two of the Association for Corporate Executive Coaches (ACEC), John Mattone and Bob Lee, have scored big by recently achieving professional coaching's "super bowl" status, earning Master Corporate Executive Coaching Certification. MCEC certification is an advanced level recognizing an executive coaches superior coaching skills.
As such, MCEC's must be ACEC members for a minimum nine-month vetting period. This allows the ACEC to learn more about a candidate's personal and professional strengths. Credentialing must also include:

A minimum of 10 years as an executive coach, coaching the top third of management within organizations.
Experience being responsible for the bottom line of an organization.
Certification and experience in globally accepted coaching assessments.
Evidence of having presented at a conference; published works; and recommendations from clients, and more.
John Mattone is considered one of the world's foremost authorities on executive leadership and talent management. The author of seven books, including two recent best-selling titles, Mattone was recently nominated for the 2013 Thinkers50 Leadership Award, recognizing the global thinker who has most advanced the understanding of leadership in the last two years. Launching in January 2014, Mattone can be seen as the host of The CEO Magazine's new show "The C-Suite Coaching Show", where he'll be sitting down with high-powered executives to discuss in-depth leadership experiences.
Dr. Robert (Bob) Lee, founder of Lee Hecht Harrison, a widely recognized global talent mobility firm, brings 35 years experience to the professional coaching industry. Trained in industrial/organizational psychology, Lee has worked with large coaching organizations while founding several smaller consulting firms. In 2003, Lee founded iCoachNewYork, bringing together a group of experienced executive coaches who serve as faculty and supervisors for experiential coach training programs based at The New School University, and the Zicklin School of Business at CUNY--Baruch College. One day, Lee hopes, these schools, with iCoachNewYork assistance, will produce the next generation of MCEC accredited corporate executive coaches.
For Lee, the past President and CEO of the Center for Creative Leadership, professional coaching is as much art as it is articulating the importance of credentialing and standards. Coaching – and training prospective coaches – is also about recognizing excellence in your gut. "Coaching is a performance art," explained Lee. You can learn best practices and techniques, but eventually you need your own way of doing things. That's true for painters, musicians, dancers or anyone else."
CB Bowman, ACEC founder and CEO was exhilarated over the Association's two latest MCEC credentialed members and was also pleased such an announcement could be made with only hours left in 2013.
"The end of the year is a fascinating time of reflection and projection," Bowman said. "On one hand we take stock of the year gone by, noting accomplishments and setbacks. But we also look toward the future with hopefulness. John Mattone and Bob Lee have each led dedicated and passionate careers in executive leadership and professional coaching. Their ACEC membership and now MCEC-accredited status is a major bonus for our growing organization."
"Along with ending the year with these important appointments, in two-thousand and thirteen we more than tripled in size. Two-thousand and fourteen looks like it will be an amazing year," she added.
About the ACEC
Founded in 2010, the Association of Corporate Executive Coaches has a unique global mission: To recognize highly experienced executive coaches and support their work worldwide through forums for continuous learning, collaboration, and community – while upholding rigorous admission and credentialing requirements for an industry that thrives on standards of excellence and impact on business ROI and leadership.