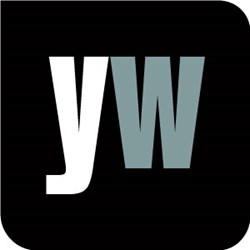 London, UK (PRWEB UK) 11 January 2014
Binge eating disorder has recently been added to the 2013 diagnostic manual in the field of psychology and psychiatry, Glenview Announcements reported December 29th. According to the article, "Binge eating becomes official disorder, treatment needed to get control," binge eating was added as a disorder due to the fact that an estimated 60% of adults seeking weight loss treatment are diagnosed as binge eaters. Clinical psychologist Dr. Julie Friedman, director of the Comprehensive Obesity Recovery Effort at Insight Behavioural Health Centre, commented, 'A binge eater is someone who experiences episodes of eating that incorporate a loss of control. It needs to be managed behaviourally. In other words, we need to focus on changing behaviours.' (http://glenview.suntimes.com/people/binge-GLA-01022014:article)
This inspired Yourwellness Magazine to explore ways to stop binge eating. Yourwellness Magazine noted, 'When you're trying to maintain a diet and workout regime it can be very difficult as there are a lot of different temptations to make you stray from the path. Once we have been doing a certain regime for a long time, it can make us feel not only very hungry (because we are eating less than we were in the past) but also it can cause a lot of emotional damage. This can lead to the very serious problem of binge eating.' (http://www.yourwellness.com/2013/12/stop-constantly-binge-eating/#sthash.zTLgUNhA.dpuf)
Yourwellness Magazine explained that binge eating is overeating, usually due to a number of emotional factors rather than as a way to sate hunger. Yourwellness Magazine gave readers tips to avoid binge eating:
1. Identify situations and foods that trigger binge eating. Have a plan in place to avoid these triggers.
2. Create a food diary. Recording everything eaten make binges obvious, causing dieters to think twice before binging the next time.
3. Find ways of socialising that don't involve food.
To find out more, visit the gateway to living well at http://www.yourwellness.com.