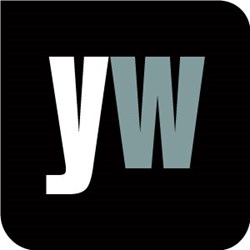 London, UK (PRWEB UK) 10 January 2014
Vicky Pattison's dramatic weight loss has kick-started her fitness DVD career, OK! Magazine reported December 29th. The article, "Geordie Shore's Vicky Pattison unveils full results of weight loss in half-naked bikini photos," noted that the Geordie Shore star went from a size 16 to a size six after she was ridiculed in August for being papped sporting a fuller figure in a skimpy bikini. After shedding the pounds she decided to turn her talents to fitness guru-ing and has brought out a fitness DVD. Pattison uploaded a video of her before and after transformation on Instagram, writing, 'Check out my transformation! #fromfattofab #vickys7dayslim #getyoursnow #number3intheamazonchart.' (http://www.ok.co.uk/celebrity-news/geordie-shores-vicky-pattison-unveils-full-results-of-weight-loss-in-half-naked-bikini-photos)
With this in mind, Yourwellness Magazine outlined five ways for women to stay slim. According to Yourwellness Magazine, 'Some women seem to be able to stay slim without trying while for others it is a very difficult thing...Of course this is partly down to genetics, but in the case of many women it comes down to having the right information available in order to make smart decisions and stay slim. However, things can always change and sometimes it is only small changes that you need to make in your lifestyle in order to slim down.' (http://www.yourwellness.com/2013/12/ultimate-five-tips-women-stay-slim/#sthash.YkZRltvb.dpuf)
Yourwellness Magazine detailed five tips for losing weight and keeping that slim figure:
1. Have regular weigh-ins. Regularly weighing oneself shows the mind that the weight loss plan is working, or that it needs more work.
2. Eat more protein. This helps women to fill up and stay feeling full up for longer. Protein is also a great source of energy for the body.
3. Eat five a day. Not only are fruits and vegetables low in calories and have virtually no bad fats at all, they are also packed with fibre, vitamins and minerals.
4. Get more exercise. This will help burn the calories.
5. Eat out less often. Restaurant food is often full of sugar, fat and salt.
To find out more, visit the gateway to living well at http://www.yourwellness.com.