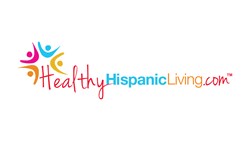 Getting HLA Certified is a great stepping stone towards building your personal brand and learning how to leverage your cultural values as sources of strengths to get into graduate school, land your dream job, or advance your career.
Los Angeles, CA (PRWEB) December 31, 2013
While the number of Hispanics enrolling in college has increased, the need remains to encourage college seniors, graduate students, and Hispanic professionals to pursue higher education and professional development training to become what the United States needs most –21st century leaders. With this in mind, the Center for Hispanic Leadership (CHL) will award $50,000 in scholarships to Hispanic students and professionals to obtain their leadership certification through CHL's Hispanic Leadership Academy (HLA).
According to CHL's recent survey findings of Hispanic professionals across the country, Hispanics are only delivering 40% of their full potential at work, which will continue to perpetuate the U.S.'s declining global competitive edge. "Today's Hispanics are at a crossroads," says Glenn Llopis, CHL CEO/Founder, "by assimilating at school and in the workplace we are losing what makes us unique to compete. Hispanics must embrace their cultural values and heritage and leverage them to their fullest potential – only then will the numbers – 55 million – match the influence."
The HLA "Our Culture Matters!" Scholarship Program is featured on the new health and wellness education platform for Hispanics, http://www.HealthyHispanicLiving.com. Given the current healthcare reform as well as the growing number of Hispanics in this country, there is a clear need for Hispanic leaders and role models especially in healthcare for two major reasons: 1) professional healthcare is not necessarily something Hispanics were raised with or see the value in, and therefore they may not seek it out; and 2) the urgency is greater in this industry because the lack of research and outreach to the community directly affects their health and well-being. "From family to physician and from research to cures, Hispanics need to play a more meaningful and purposeful role in the healthcare industry as well as in other industries," explains Marisa Salcines, Editor-in-Chief of HispanicHealthyLiving.com. "They need to help industries alleviate the growing tension points by helping them become more Hispanic friendly and acknowledging the growing importance of culture and the role it plays in effectively reaching Hispanics from patients to students to consumers."
Add Llopis, "It because of these tension points as well as CHL's recent research findings that our organization is offering Hispanics the opportunity to earn a scholarship to obtain culturally-relevant training that will awaken their Latino factor and enable them to become what the country needs most – 21st century leaders."
To earn a HLA "Our Culture Matters" Scholarship, applicants need to be a Hispanic college senior, graduate student, or professional and submit an essay (500 word minimum) on http://www.HealthyHispanicLiving.com by January 31, 2014 that answers the following questions:
1. What makes you unique?
2. How have your cultural values influenced your dreams, goals, and ambitions?
In addition to earning the opportunity to receive 6-month access ($699 value) to CHL's HLA, winners and their essays will be featured on HealthyHispanicLiving in the upcoming months. Says Salcines, "Getting HLA Certified is a great stepping stone towards building your personal brand and learning how to leverage your cultural values as sources of strengths to get into graduate school, land your dream job, or advance your career. It is truly a transformational experience."
For more information about the scholarship program, please contact Isabel Goitia at Isabel@CHealthyHispanicLiving.com or call 678-520-6429. To apply visit HLA "Our Culture Matters" Scholarship Program.
About CHL Corporate
CHL is a nationally recognized thought-leadership, human capital, and business strategy consulting firm whose product and service offerings for Fortune 500 and 1000 clients as well as entrepreneurs include leadership and talent development, cultural competency, career advancement, marketing to Hispanic consumers, business strategy and modeling, content marketing, and workplace culture transformation.
CHL's extensive library of culturally-relevant content includes published books, ebooks, whitepapers, blogs, etc. that has been featured on hundreds of trade publications, online magazines and nationally syndicated television and radio shows. CHL clients represent best-in-class organizations across multiple industries. For more information, please visit http://www.CenterforHispanicLeadership.com.