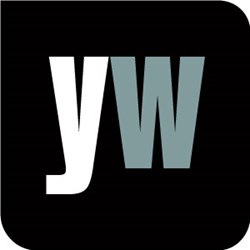 London, UK (PRWEB UK) 9 January 2014
A beauty therapist is setting up her own weight loss club after losing over three-and-a-half stone in just over two years, the East London and West Essex Guardian Series reported December 27th. The article, "Woman to open slimming club after weight loss," Amy Goddard, 27, is starting her own group of Slimming World in Wanstead which she joined to lose weight before being a bridesmaid at her sister's wedding. Goddard commented, 'I love to help other people feel good about themselves and helping them to eat healthily and lose weight is a natural extension to this.' (http://www.guardian-series.co.uk/news/10901859.Woman_to_open_slimming_club_after_weight_loss/)
Following on from this, Yourwellness Magazine looked at easy ways to lose weight quickly. According to Yourwellness Magazine, 'People are often told that there is no easy way to lose weight, and to a certain extent that is true. To truly lose weight and keep it off, you need to focus on your wellness and wellbeing through improved diet, and improved fitness. That does not mean, however, that there are not tricks that you can employ when dieting to help you shed the pounds faster. There are certain corners that you can cut and certain little well-kept secrets that you can take advantage of to help you keep on track with your weight loss. (http://www.yourwellness.com/2013/12/easy-ways-lose-weight-quickly/#sthash.snmTv9uB.dpuf)
Yourwellness Magazine outlined three tips for quick and easy weight loss:
1. Reduce plate size: Eating food from a smaller plate can help with portion control, tricking the mind into thinking there's more food than there actually is.
2. Switch to drinking sugar-free drinks or water. Many people consume hundreds of empty calories every day in the form of sugary drinks.
3. Take exercise up a notch. Push activities up a gear, or vary them to tone new muscles and add some interest and intensity.
To find out more, visit the gateway to living well at http://www.yourwellness.com.