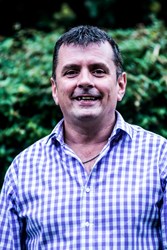 (PRWEB UK) 31 December 2013
Martin Sawers, who is Service Team Manager for Housing 21's Attley Court in Wellingborough, is undertaking 25 different challenges as a tribute to his father, who died from cancer 25 years ago.
Martin's quest began on 15 December when he had his head shaved and his chest waxed. This was swiftly followed by the first of 25 visits to other Housing 21 sheltered housing courts across Northants, Hertfordshire, Leicestershire, Bedfordshire and Milton Keynes in which Martin dressed as Santa Claus and delivered presents to the residents.
As Macmillan Cancer Support is Housing 21's chosen charity of the year, Martin asked his Housing 21 colleagues to come up with some ideas of challenges. Among some of the imaginative challenges that face Martin in the months ahead are going 25 days without coffee, doing 25 push-ups a day for 25 days, completing a 25 mile cycle trip, learning to say something in 25 different languages and swimming 25 lengths of a pool wearing scuba gear and a knitted swim suit!
Commenting on his many challenges, Martin said: "My dad died of cancer just before I reached my 21st birthday. He was diagnosed on his 62nd birthday (15th December 1987) and we were told not to expect him to live into the New Year. Fortunately he was a character and had a bit of a fight in him. With that and alongside the support he was given by the Cancer Research Nurses (now Macmillan) he managed to keep going until 7 June 1988.
"Given that it is the 25th year since my dad passed away, it got me thinking that I would like to give a little something back. Even if it is just my time, I will feel as if I have done something. I started the challenges on 15 December, which would have been my dad's birthday and I aim to have completed all 25 by 7 June 2014, the 26th anniversary of his death."