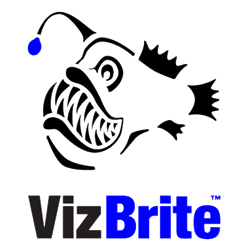 Getting noticed amongst motorist is now a matter of life and death.
San Antonio, TX (PRWEB) December 31, 2013
Thanks to VizBrite Safetywear, getting noticed in 2014 is now possible for everyone. With the release of their new high visibility safety vest made with 3M Scotchlite Reflective Material™, sold exclusively through Amazon.com, one can now get noticed night and day.
Being seen amongst motorists is now a matter of life and death. Simply put, the sooner a motorist sees a pedestrian sharing the road, the more reaction time they have to prevent a pedestrian accident.
According to the Centers for Disease Control and Prevention, 4, 280 pedestrians were killed in traffic crashes in the US, and another 70, 000 pedestrians were injured in 2010.
Furthermore, the US Department of Transportation further emphasizes the use of "retro-reflective clothing" to increase nighttime visibility.
VizBrite just released their new high visibility safety vest with 3M Reflective Material™ around the shoulders and waist for 360 degree nighttime visibility. The contrasting lightweight and breathable knit mesh designed for comfort and easy care, is used to increase low-light visibility.
The uni-sex ANSI Class 2 Compliant and OSHA approved hi-viz safety vest includes an internal pocket (for cell phone, notepad, and pens, etc.) and a durable zipper for secure closure when riding a bike or motorcycle.
Drawing insights from motorcycle owners, runners, walkers, and construction crews logging long hours in the dark, VizBrite Designers created the perfect safety vest using premium fabrics and reflective tapes.
The high visibility reflective safety vest even includes soft fluorescent piping around the neck and arms to prevent chaffing.
The lightweight reflective vest is not only popular amongst pedestrians, but also ideal for motorcycle riders, runners, dog walkers, bike riders, contractors, police/EMS officers, and security guards.
Keep 2014 bright. Consider the use of a high visibility safety vest when sharing the road with motorists. This small piece of safety gear could literally save a life.
Visit VizBrite Safetywear at Amazon.com and take advantage of the promotional pricing while it lasts.