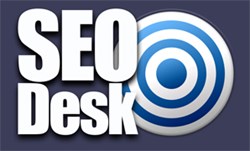 (PRWEB UK) 7 January 2014
Swiss Watch Dealers, a leading UK and European provider of Swiss watches, is pleased to announce a 10% price reduction in their watches for 2014. The company has taken this step to provide clients with the opportunity to own a brand new and unworn watch, with a comprehensive 2 year manufacturer's guarantee, for the same price as a used watch. The firm has more than 15 years' worth of experience in providing Swiss watches to UK and European customers and this deal will enable more people to benefit from the wide range of stylish timepieces the company offer.
Swiss Watch Dealers has developed a sterling reputation for providing an extensive range of Rolex watches. This brand is one of the leading names in the world of watches, and it stands as testimony to the class, distinction and reputation of the Swiss watch industry. Rolex has been providing stylish watches for more than a century, and Swiss Watch Dealers are extremely proud to be able to offer an extensive range of Rolex products. The company has a formidable range of suppliers across the continent, ensuring that they have access to the widest array of Rolex watches. If there is one particular make or model of Rolex watches that a client desires, it is likely that Swiss Watch Dealers will be able to provide it.
While the company's reputation has soared on their provision of Rolex watches, they provide an extensive range of Swiss watches. The firm stocks an extensive selection of Cartier watches as well as Panerai, Hublot, Omega and Corum watches. When it comes to finding the most extensive range of Swiss watches, shopping with Swiss Watch Dealers is the obvious choice. Whether a client is looking to buy a Swiss watch to obtain a stylish timepiece or to get exceptional value for money, they will find that Swiss Watch Dealers can offer peace of mind and level of customer service they expect when buying such a treasured timepiece.
The decade and a half in the industry has enabled the firm to reduce costs without compromising on quality or service. This is why they are able to reduce prices by 10% for 2014 without impacting on the expected style or classic elegance of Swiss watches.
About Swiss Watch Dealers:
Swiss Watch Dealers have been operating for more than 15 years, and the company has developed a sterling reputation for the provision of stylish timepieces. When it comes to creating a strong image or identity, the right watch can say so much about a person. This is where the range of watches on offer from Swiss Watch Dealers can help people to strike the right chord when it comes to their own style.