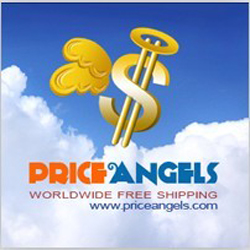 (PRWEB) December 31, 2013
The New Year is a good time to buy all kinds of electronics online at discounted prices. If you're looking for affordable tablets, smartphones, Samsung EGO batteries, Galaxy cases, Apple accessories and more, PriceAngels.com is now launching a site-wide promotion, offering coupon codes for its customers worldwide.
PriceAngels.com wants to share its 2014 New Year ideas with its global client base. The products include its $0.99 gadgets and many other special offers. The following is PriceAngels' coupon codes:
Order $20 Save $1, Coupon 1SF20
Order $50 Save $3, Coupon 3SF50
Order $100 Save $8, Coupon 8SF100
Order $300 Save $28, Coupon 28SF300
A sales manager of PriceAngels.com says, "We want to say Happy New Year to all our customers, and we launch the promotion to show appreciation to them for their support in the past months. Coupons are proven to be an effective way to attract more customers, and we are now offering extra discount as New Year Special."
2013 has been fulfilling for PriceAngels.com in presenting affordable electronics and other cool gadgets for the customers in the world. Each year numerous packages are sent out by PriceAngels to the global buyers from China. That the company aims to expand international sales through attractive products and free delivery worldwide.
About The Company
PriceAngels.com has over 5 years of experience in the wholesale and retail of Chinese electronics and other products. The reason to choose PriceAngels is very simple: PriceAngels offers premium quality cool gadgets at affordable prices, and all their products have free shipping. Moreover, with a perfect online presence, PriceAngels.com is able to serve its clients anywhere in the world. For more details, please view: http://www.priceangels.com/.
Follow PriceAngels at:
Facebook: https://www.facebook.com/PriceAngels
Twitter: https://twitter.com/Priceangels2008