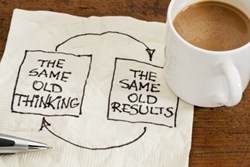 Energy flows where attention goes. Shifting attention at executive levels on cyber matters is the critical first step towards new thinking.
Minneapolis, MN (PRWEB) December 31, 2013
By now most of leading executives have heard about Target's recent loss of about 40 million credit and debit card accounts between Nov. 27 and Dec. 15.
While the security hardware and software vendors will surely tout their products as the silver bullet most top executives are now savvy enough to know that tactical product implementations have not worked and it's time for new thinking about cyber security.
When asked what new thinking will work, James Ryan said, "It's been said before that energy flows where attention goes. I encourage all executives to do some soul searching about how important cyber is to their business and then adjust where their attention goes accordingly. If risks to cyber were given equal attention to risks to cash flow how might investments change? Shifting attention levels on cyber matters is the critical first step towards catalyzing new thinking and empowering executives to gain a firm grasp on the cyber aspects of their business."
James also pointed to a recent article he published with a business journal in October that describes the best mindset an executive can take when dealing with cyber matters.
About Litmus Logic: Litmus Logic is a leading provider of security strategy advisory, training, and implementation services for governments and privately owned critical infrastructure providers. Litmus Logic is a privately held Maryland-based company and is a member of the US Critical Infrastructure. James is a co-founder of Litmus Logic, LLC and is a sought after speaker for media and conferences such as the History Channel, Cyber Security Summit, and DoD Cybercrime Conference. Through these venues James has shared the stage with such luminaries as the Honorable Howard Schmidt, Gopal Khanna, and General Harry Raduege.