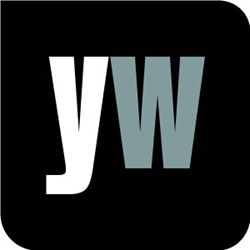 London, UK (PRWEB UK) 12 January 2014
Bar Refaeli has posted a photo of herself during a beauty treatment known as a vampire facelift, the Times of Israel reported December 29th. The article, "Bar Refaeli gets vampire facelift," noted that the Israeli supermodel and actress posted the photo on Instagram, depicting her blood-smeared face after a cosmetic procedure involving re-injecting her own blood back into her body. The Times of Israel explained that the vampire facelift involves drawing the patient's own blood from her arm, and separating it into platelet-rich plasma using a centrifuge. The plasma is combined with Restylane or Juvederm, and injected into the patient's face to stimulate collagen production. (http://www.timesofisrael.com/bar-refaeli-gets-vampire-facelift/)
Following on from this, Yourwellness Magazine explored the risks involved in having a facelift. According to Yourwellness Magazine, 'If your facial skin has started to become loose and saggy, you might start thinking about ways to improve your anti-ageing wellness. A lot of women turn to facelifts to reduce excess skin in the cheeks, jaw and neck, or to decrease the lines around the eyes, lip and chin, but before you undergo a similar procedure, there are things to consider. First and foremost, a facelift isn't a treatment for superficial wrinkles, sun damage, creases around your nose and upper lip, or irregularities in skin colour. Plus, a face-lift poses various risks to your wellbeing, and so you have to weigh these up before you make your final decision.' (http://www.yourwellness.com/2013/12/facing-risks-reconsider-face-lift/#sthash.7DbM9NRI.dpuf)
Yourwellness Magazine detailed seven side effects of face lifts:
1. Scarring. On rare occasions, incisions can become raised, red scars, which may require injections of a corticosteroid medication (Kenalog-10) or other treatments to improve their appearance.
2. Swelling and bruising. This should be expected for several weeks after the procedure.
3. Changes in skin sensation. Facelifts involve repositioning facial and neck tissues, which can influence superficial sensory nerves.
4. Hair loss. Some people experience temporary or permanent hair loss near the incision site.
5. Facial nerve injury. This can, on rare occasions, lead to temporary or permanent weakness in the facial muscles.
6. Skin loss. This is a big risk for smokers who have facelifts.
7. General surgery risks: Facelifts pose the same risks as any other major operation.
To find out more, visit the gateway to living well at http://www.yourwellness.com.