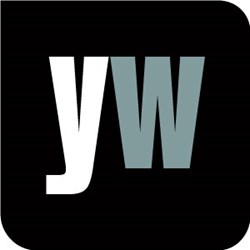 London, UK (PRWEB UK) 11 January 2014
China's ruling Communist Party has issued an edict banning officials from smoking in public places or while performing official duties, Sky News reported December 30th. The article, "China: Party Officials Banned From Smoking," noted that until the notice from the State Council, efforts to curb smoking in public were largely limited to city and other local-level measures. The new rules state that officials are not allowed to smoke in schools, hospitals, sports venues or on public transport. Ray Yip, head of the Bill and Melinda Gates Foundation's China programme, commented, 'This likely will lead to meaningful legislation and enforcement related to smoking.' (http://news.sky.com/story/1188561/china-party-officials-banned-from-smoking)
This inspired Yourwellness Magazine to explore ways to quit smoking. According to Yourwellness Magazine, 'Although there are many debilitating behaviours that an individual can engage in, smoking is probably one of the worst. This is the case for several reasons; including the fact that smoking can be expensive and can also impair one's health. If you have made quitting smoking your New Years Resolution, you should know that doing so is entirely possible.' (http://www.yourwellness.com/2013/12/new-years-resolution-six-tips-quitting-smoking/#sthash.LYvQTQRU.dpuf)
Yourwellness Magazine outlined six tips for quitting smoking:
1. Consciously acknowledge the problem. One of the reasons that people often find themselves unable to stop smoking is that they are not consciously thinking about the fact that it is an issue.
2. Find a support group. These provide an opportunity to talk and share with people who are experiencing the same challenges.
3. Keep a journal. Recording thoughts and feelings can help with the detection of smoking triggers.
4. Participate in smoking studies. Go online to find studies in the local area.
5. Develop a hobby. This helps to take the mind off smoking and keep the hands busy.
6. Exercise. This takes time and energy that might otherwise be spent on smoking.
To find out more, visit the gateway to living well at http://www.yourwellness.com.