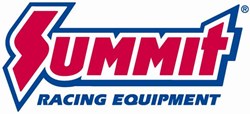 Tallmadge, OH (PRWEB) January 07, 2014
A Hotchkis Stage 1 Total Vehicle System (TVS) is the easiest and most dramatic modification an enthusiast can make to their Mustang. Hotchkis engineers used computer modeling and track testing data to create a suspension package that improves handling while offering a comfortable ride and a more aggressive look.
The systems are a complete bolt-on—no welding or cutting required. Each Hotchkis Stage 1 TVS System includes the following matched components:

Front coil springs (700 lb./in. rated) lower the front of the car .5 inch (1964.5-66) or 1 inch (1967-70)
Rear leaf springs (180 lb./in. rated) lower the rear of the car 1.5 inches (1964.5-66) or 1.4 inches (1967-70)
1.25 inch diameter front sway bar
.875 inch, three-way adjustable rear sway bar
TIG-welded steel dogbone end links with polyurethane bushings
Laser-cut axle and frame rail mounts
Steel U-bolts, grade 8 hardware, and polyurethane bushings included
Hotchkis recommends using its 1.5 SPS shocks to complete a Mustang suspension upgrade.
LINK TO HOTCHKIS STAGE 1 TVS SYSTEMS
LINK TO HOTCHKIS 1.5 SPS SHOCKS
Summit Racing Equipment
http://www.SummitRacing.com
1-800-230-3030