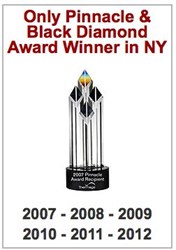 Thermage has stood the test of time...Patients are pleased with the results on their face and body.
(PRWEB) December 31, 2013
Precision Aesthetics began its long history with Thermage in 2007 by introducing the first NXT device to New York. NXT literally stands for "next" since it was a quantum leap in improvement over the previous machine. Results were better by a large magnitude rendering the previous machine obsolete. However many practitioners continued to offer treatment with the older technology rather than purchase the new technology. Another major breakthrough was the 16.0 tip for Thermage body shaping and body contouring treatments. The new tip was also first introduced in New York by Precision Aesthetics. The 16.0 tip is the largest, most comfortable tip for large body areas. Other specialized tips include the eye tip for the delicate skin around the eye, and the Thermage face tip. Another significant breakthrough was the CPT tip, which stands for comfort pulse technology. Dr Lisa Zdinak, medical director of Precision Aesthetics, not only introduced the CPT tip to New York but Internationally as well. Given the number of improvements over the years it is not surprising to see so many mixed reviews. It takes a serious commitment and investment of time and money to offer the latest technology. Other competing technologies have arrived with great fanfare, marketing and hype. Some did not deliver on results or worse yet did not deliver on safety. "Although we constantly test new technologies both in the US and Internationally, Thermage has stood the test of time for safety and effectiveness," commented Dr Lisa Zdinak. "Patients are pleased with the results on their face and body," continued Dr Zdinak
In addition to Thermage Precision Aesthetics offers a complete complement of body shaping and non invasive solutions for the face and the body. Just a few of the other treatments offered include Exilis for body shaping, Carboxytherapy for stretchmarks, Lipoconotour for overall fat loss. PRP, growth factor fillers for the face was popularized by Kim Kardashian and Dr Zdinak's article in the New York Times. Products offered include Lumixyl, Elure, Ultraceuticals, and the Dr Lisa's own skin care vitamins, Genetiskin
Precision Aesthetics is located at 10 West 74th Street, at Central Park.