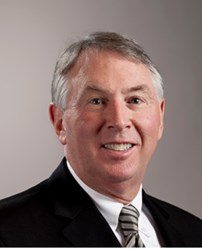 Gainesville, FL (PRWEB) December 31, 2013
CPAmerica International, an accounting association of independent certified public accounting firms, is proud to announce its 2014 board of directors. The new board will have its first meeting of the year at CPAmerica's office on Jan. 15-16 to discuss 2014 initiatives and other long-term goals.
Bryan R. Chandler, leading partner of JamisonMoneyFarmer in Tuscaloosa, Ala., is the new chair of the board. He succeeds 2013 chair, David J. Nissen, leading partner of Illinois-based Mueller & Co., LLP.
Charles F. Helme III, leading partner of Thompson, Greenspon & Co., PC in Fairfax, Va. has been elected to the vice chair/chair-elect position.
"Last year proved to be a great year and I'm looking forward to what this board will bring to the membership in 2014," said Alan Deichler, CPAmerica president. "As a member-driven association, the board represents the membership within CPAmerica."
Among the nine elected board members, returning board members include, Leslie C. Daane of Barnard, Vogler & Co.; Joseph V. Pease of Pease & Associates, Inc.; S. Scott Voynich of Robinson, Grimes & Company, P.C. and Michelle L. Siner of VonLehman & Company.
The two newly-elected board members include Joseph Ciccarello of Gray, Gray & Gray, LLP and J. Brad Steward of Pulakos CPAs, PC.
CPAmerica is a unique blend of active members, headquarters staff and expert technical support.
About CPAmerica International:
CPAmerica is an accounting association of large, independent, CPA firms that provides practice management support, continuing education, marketing, online services and other programs for the improvement of its member firms. As a member of Crowe Horwath International, the association has more than 670 offices worldwide, and combined firm revenues of the alliance approach $3 billion. Learn more about CPAmerica on the CPAmerica blog, LinkedIn and Twitter.