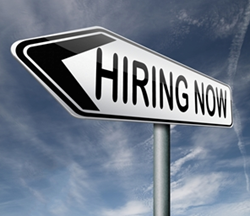 We're excited to significantly boost our employee base in response to the growing demand among energy industry customers for our services, said Johnsrud.
(PRWEB) January 13, 2014
In most of the country, unemployment numbers are inching down, slowly but surely as the economy trudges its way back towards adequacy. In one sector, however, job growth is astounding: the most recent energy boom has created a slew of job opportunities in states where drilling is taking place. One such region is North Dakota, which has surged to become the nation's second largest producer of crude oil.
Even mid-sized companies in the Bakken shale are looking to make dozens of hires. One larger outfit, Power Fuels, a subsidiary of Nuverra Environmental Solutions, put out a call over the holidays that it was looking to hire 300 employees in the next few months.
Not only are there more jobs for drilling fluid specialists who are able to extract oil from geographic formations, there are also a slew of positions on the production side. There has been a huge increase in demand for wellhead pumpers (399 percent over last year) and well operators. In addition, companies are looking to more than double the number of service unit employees that they currently have on board.
According to Cindy Sanford, the customer service manager at a firm that provides employment services, these aren't simply entry-level positions for people who don't have anything better to do. Instead, they are best suited for mechanically skilled laborers with strong driving records and who are looking for long term growth opportunities. As the workforces continue to get bigger, there will not only be a need for more employees but also for more managers as well. This growth pattern suggests that there are real advancement opportunities in the field, and that the strong jobs report is likely to sustain over the long haul.
There is also a need for employees who will help provide the infrastructure that takes oil from the ground to people's homes. Administrators, human resources and transportation are all needed to support the work of those who do the drilling.
With these new hires comes new opportunities for companies to take advantage of the nearly unprecedented boom in the production of oil. Mark Johnsrud, Nuverra's chief executive officer, expressed his optimism in a statement.
"We're excited to significantly boost our employee base in response to the growing demand among energy industry customers for our services," said Johnsrud.
These opportunities are only likely to increase, as policymakers at the state and federal levels have placed their support behind production efforts in the oil and natural gas industries. The government has spent more than $1 billion on projects tied to oil fields, and has expressed a strong interest in increasing domestic oil production and promoting economic development.
Not only will these efforts help to stimulate the economy in the United States, they will also serve to strengthen our hand abroad, and allow us to meet rising consumer demands without relying on foreign sources. For both skilled workers in oil rich states (like North Dakota) and the country as a whole, it's an exciting time to be fully invested in developing energy sources. At Rapid Drilling, we are glad to be doing our part to keep this boom going.