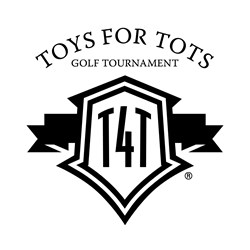 Charlotte, NC (PRWEB) December 31, 2013
Many Charlotte area families in need were able to experience some joy this year due to the generosity of members of the business community and the US Marine Corps. A Big Heart Foundation, a nonprofit supporting children's causes in the Charlotte region, today announced the results of its annual fundraising effort in support of the US Marine Corps' Toys For Tots program.
Through its annual Toys For Tots Golf Tournament, held this past September in Charlotte, A Big Heart Foundation raised over $30,000 used to purchase toys this month for distribution by local Marine Toys For Tots coordinators. The bulk of the toys purchased were distributed by Marines before Christmas to area nonprofits who assist families in need. Additionally, A Big Heart Foundation staff and local Marines personally delivered toys to two local nonprofits – Hope Haven, providing residential recovery services for homeless families and Thompson Child & Family Focus (formerly Thompson Children's Home), a nonprofit supporting the treatment and care of at risk children in the region.
"We are always amazed by the outpouring of support from the Charlotte business community and we see it first-hand each year at the Toys For Tots Golf Tournament," said Marine Corps SSgt. Donnel Odom, Charlotte Toys For Tots coordinator. "All of the business men and women who take part are so supportive of what we do for the children of Charlotte. It's one of our largest single contributors."
The Toys For Tots Golf Tournament, in its sixth year, is the key fundraising event of A Big Heart Foundation, a 501(c)3 nonprofit organization founded by BURKE Communications CEO Jack Burke in 2007 to engage the Charlotte area business community in support of children and families in need in the region. To date, A Big Heart Foundation has raised over $130,000 for toy purchases and distributions.
"We receive praise each year on the results of the tournament and we love doing it" said Burke. "But the real people to thank are the businesses that get involved and provide the funds necessary for us to buy all of these toys. And especially we need to thank the Marines who give so much of their time to making it happen."
The seventh annual Toys For Tots Golf Tournament will return September 29, 2014 with a location to be announced in the coming weeks. Information will be announced via the tournament website at http://www.ToysForTotsGolf.org.