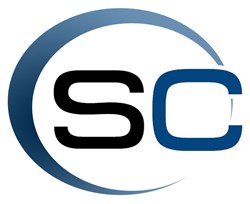 SoundConnect is growing at an unprecedented rate; we are excited to announce our expansion into the Philadelphia and Washington D.C. markets.
Boston, MA (PRWEB) December 31, 2013
SoundConnect opens two new offices in response to its rapid and steady growth in the unified business communications industry. The offices will broaden SoundConnects reach to collaborate and communicate with customers and partners across the United States.
This tremendous growth opportunity allows SoundConnect to provide a strong presence in these quickly developing markets. With the addition of the two new offices, SoundConnect now has presence in Boston, Charleston, Chicago, Wilmington, Philadelphia and Washington D.C.
In early 2013, SoundConnect announced a Unified Communication (UC) offering. This offering provides a full-service solution for customers; an end-to-end platform that has IM, presence, web collaboration, audio conferencing, video conferencing and enterprise voice from an office, tablet or smart phone.
According to SoundConnect President, Tom Sullivan, "SoundConnect is growing at an unprecedented rate; we are excited to announce our expansion into the Philadelphia and Washington D.C. markets. As we continue to expand we are looking to areas where there is high demand for local presence and focusing in those locations. We have a great channel partner program throughout North America as well so we are aligning our sales growth with our two distribution models. In order to keep up with the growth of our UC offering SoundConnect is also looking at other locations in 2014."
SoundConnect was founded in 2004, with the principal mission of providing easy to use, feature rich audio, web, and video conferencing and webcasting services to businesses and organizations of all sizes. Over the years, SoundConnect's mission has remained consistent, and with the expansion of the new offices will continue to meet the primary mission established.
SoundConnect understands communications are vital to business success and provides premier customized business solutions and exceptional customer support to ensure success. The Telecom Association named SoundConnect Best 2012 Conferencing Provider; showcasing their ongoing long-term commitment to technology solutions for video, audio, web conferencing and customer service excellence. SoundConnect also recently debuted on Inc. 5000 list, as the 811th fastest growing private company in America, with a remarkable 3-year sales-growth of 557%.
About SoundConnect
SoundConnect specializes in unified business communications. Their offerings include a comprehensive portfolio of Unified Communication and Collaboration services: Microsoft Lync, Adobe Web Conferencing, WebEx Web Conferencing, Audio Conferencing, Webcasting, Video conferencing and hosted Microsoft Exchange. SoundConnect's comprehensive communication services are customized and implemented to optimize the requirements of their customers. SoundConnect's streamlined communications services improve productivity, expand communications, reduce operational expenses and provide tools to empower sales & marketing programs.