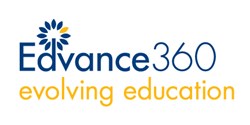 Virginia Beach, VA (PRWEB) January 06, 2014
Edvance360 LMS-SN, a leading provider of eLearning solutions, one of the top ten tools for online teaching, as well as winner and five-time-finalist for the CODiE Award for Best Course or Learning Management System continued a pattern of substantial growth by increasing its client community and revenues.
"2013 was a great year for Edvance360," said Cathy Garland, Vice-President of Marketing and Sales. "We release our MOOC network, MOOC360, enabling smaller organizations and institutions to offer free MOOCs. We also continued our healthy growth in the educational institution market while constantly adding on both K-12 schools/districts as well as corporate training program clients.
Schools like San Diego Christian College migrated from existing LMS vendors to further enhance their online programs as well as incorporate hybridized learning on traditional campuses. K-12 charter schools and public school districts selected Edvance360 because of the security offered via Edvance360, as well as the learning opportunities for adaptive learning.
Professional training programs such as Boystown Hospital, Achieve3000, and programs serving Wounded Warriors selected Edvance360 to establish a learning community, moving beyond course offerings to offering services and a tight-knit sense of community. Corporations from banks and financial institutions to cosmetics corporations selected Edvance360 to provide required training to their employees as well as create learning communities providing "just-in-time" and "on-the-job" training.
We look forward to what 2014 brings us, including an interface face-lift and more innovations in adaptive learning."
This continued growth has been driven primarily by organizations that find the solution to be both affordable and feature-rich. Notable features that have driven client growth include:

Badges/Certificates – Award digital badges certifying criterion completed, which can be shared via social media, ePortfolios, and other digital venues.
The Mothership™ - Manage course versions, reporting, and learning outcomes for school districts from district mother-site for sub-sites.
Learning Outcome Management (LOM) - Assess and manage learning outcomes on student, course, and institutional levels. SOLs for K-12 and accreditation outcomes for higher education.
Rubrics – Create, manage, and share rubrics, which are always available to the user and not course-centered.
Mobile Version – Access streamlined version of features for "on the go" users.
Notification Agents – Receive reminders and notifications when actions occur in courses. For example, send students and faculty a note when students score a 70 or below.
ePortfolios – Store accomplishments in central, secure location.
Secure Social Network – Build valuable relationships that last long after students graduate.
SaaS (Software as a Service) Model – Offload hosting responsibilities to save money.
Curriculum Design Tools – Easily build lessons and courses from existing file types.
Migration Tools – Use SCORM & Common Cartridge to migrate from other LMS vendors.
Custom Language Packs – Create and apply language or customize each site at will.
Query Builder – Create and save custom reports on LMS data.
Third-Party Integration – Automate integration with third-party systems such as student information systems, HRIS, ERP, and CRM.
About Edvance360
Edvance360 is an Internet-based Learner Management System (LMS) and secure social network that enables institutions to implement a successful online academic program. Edvance360 equips schools, corporations, and organizations to host online courses, implement modular courses, and revitalize residential courses. Edvance360 was designed by educators for educators, with insight provided by many of the leading educational design experts.
Our clients enjoy a high return on their investment, personalized support, and customizable solutions. We do not believe a one-size-fits-all approach is beneficial to our clients, so we are committed to adapting Edvance360 to fit the needs of the rapidly changing world of education.
Edvance360 is headquartered in Virginia Beach, Virginia. For more information, please visit Edvance360.com or call 866-458-0360.
Edvance360 and the Edvance360 logo are trademarks of Edvance360 LLC. All other company and product names mentioned herein may be trademarks of their respective owners.