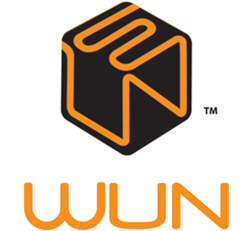 WUN Announces Sponsorship of the Global Workspace Association's ("GWA") Local Member Network Mixers.
Miami, FL (PRWEB) December 31, 2013
WUN Systems LLC, a workspace technology provider with offices in Los Angeles, New York, Miami, Houston, San Jose, Reno and Toronto, continues to fuel the workspace revolution with its 2014 sponsorship of GWA Local Member Network events throughout North America. WUN recently announced sponsorship of the Global Workspace Association's ("GWA") first 2014 Local Member Network mixer in Miami, FL, as well as proceeding Local Member Network events in San Diego, CA; Austin, TX; Boston, MA; Orlando, FL; Toronto, Canada and Philadelphia, PA.
Miami's Local Member Network, more commonly known as an "LMN," will be held February 7, 2014 from 10:00am-1pm at Quest Workspaces at 1395 Brickell Avenue. The event will begin with a message from a GWA board member and will continue with presentations and discussions from workspace experts who will share industry trends and strategies. The mixer also includes a panel discussion on "Exploring Workspace & Work Style Trends," in which workspace experts share their trails, tribulations and recommendations. The mixer will wrap-up with a question and answer session. All LMN's will include breakfast, bottomless mimosas and gift bags provided compliments of WUN Systems.
Dale Hersowitz, CEO of WUN Systems shares his enthusiasm for the workspace mixers, "GWA's Local Member Networks are a great way for local and national business center owners and operators to synergize and learn from each other." WUN has been a longtime workspace sponsor, supporting workspace and coworking events and conferences such as the Global Workspace Association, Alliance Business Centers, Worktech13, Workspace Association of New York, the Global Coworking Unconference Conference and various Local Member Network events throughout North America.
For more information on attending a GWA Local Member Network Event, please contact WUN Systems at 877-986-2801.
ABOUT WUN
WUN Systems provides workspaces with data, telephone systems, VoIP, Wi-Fi, internet, security and cloud products designed specifically for executive suites in over 80 cities across North America. WUN Systems' voice and cloud-based technology products enable workspace providers to deliver enterprise-grade products and services to executive suite clients. For more information, please call WUN at 877-986-2801.