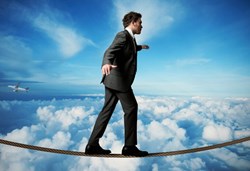 Calling All to a Life of Abundance
Charlotte, NC (PRWEB) December 31, 2013
Web-based service, Oyea 2 Enterprises, LLC, publicizes the release of its FEAR Series articles entitled "Fearful Entrepreneur" and "Overcoming Fear". The "knowledge hungry" public is losing its trepidation. Rejoice! Still, Oyea 2 is continuing its multi-media presentations on the topic and is ramping up its releases for 2014.
"OYea 2 grabs at every chance to help push collective ambition towards maximum self-realization. Google data indicates fear is waning, yet information and encouragement continue to be of value. These articles look at fear from mundane perspectives, adding pervasive insight into fear's origin and how to control it. The paralysis of FEAR is not the enemy. It is the by-product of lenses (and minds) that are out of focus," reports Gerald Woodson, director of OYea 2 Enterprises, LLC.
Oyea 2 Enterprises, LLC began its service to the Charlotte, NC community in 1984 as Oyea Music (BMI), a recording studio for solo musicians. Through the years, the mission has mushroomed to include composition, audio post–production, and video production. Since 1995, Woodson has engaged in self-disciplinary study of customer service and technical support. In the growing internet marketing space, transformations continue and the demands for ongoing education push the envelope more each year. For the last 20 months, Oyea Music has been focused on expanding its marketing efforts online. Consolidating its music, video, research, and writing expertise into one business entity, Oyea 2 Enterprises, LLC is the unified product engine.
The FEAR Series is presented as a multi-media barrage. Articles covering specific aspects of the emotion are accompanied by audio-video montage, infographic, and photographic vignettes. The two primary messages of the series are: fear need not signal a crisis and fear (as debilitating stress) need not be followed by paralysis. To that end, the FEAR Series and Oyea 2 introduce a comprehensive exposé touted to guide those it serves while sharing the collective wisdom on the subject of fear.
To learn more about the new releases, visit http://oyea2.com/fearful-entrepreneur/ and http://oyea2.com/overcoming-fear/.
About OYEA 2 Enterprises, LLC:
The mission of Oyea 2 Enterprises, LLC is to provide quality information on the pursuit of health, wealth, and happiness for raising self-awareness worldwide.
The vision is to express the mission through the distribution of information products (literature, music, and video) and related services.