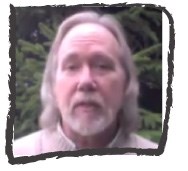 From that simple beginning grew the 11-week Kwan Yin Journey program, helping spiritually-conscious professionals struggling with life path or health.
Munnsville, NY (PRWEB) December 31, 2013
Tim Emerson, of Kwan Yin Healing, has joined the Holistic Chamber of Commerce, a growing organization representing holistic professionals, practitioners and businesses. The HCC encourages and promotes healthy living, and supports the professionals and businesses that make it possible, a message closely aligned with Emerson's message of living a joyful, healthy life, and now, not someday.
According to its website, The Holistic Chamber of Commerce stands for excellence among holistic, complementary, alternative, and sustainable professionals, practitioners and businesses. All Professional Members of The Holistic Chamber of Commerce have submitted references, which The Holistic Chamber of Commerce has verified. The site also allows anyone looking for NEW health, wellness, lifestyle and business solutions to search the Member Directory for holistic and eco-friendly ideas, products and services.
Emerson's membership was prompted by 6-Time EMMY winning media coach Shawne Duperon, who speaks across the globe on communication leadership to successful entrepreneurs and Fortune 500 companies. Duperon and Emerson meet after admiring each other's Facebook fan pages—Duperon's "Project Forgive" boasts 28,000 fans, while Emerson's "Kwan Yin Healing" page added 27,000 fans in under a year—introduced by mutual friend and marketing guru Tad Hargrave, of Edmunton, Alberta.
Emerson has also been proposed as the Chapter President of a forth-coming Syracuse Chapter of the HCC by Teresa de Grosbois, President of the Evolutionary Business Council, where Emerson is also a member. A relationship marketing expert who teaches small business owners, writers and professionals how to generate a following, de Grosbois calls Emerson "a perfect fit for this role." Conversations with HCC Executive Director Camille Leon are underway.
"It's helpful to be surrounded by such great, positive thinkers and strategic doers from around the globe," says Emerson. "And it's great to be able to open doors through mutual introductions to others' networks and rolodexes. We can really make things happen when we challenge the existing paradigm and work together in focused, structured, and enlightened ways in an atmosphere of practical support and encouragement. It's an honor to be recognized for my contributions to the new business paradigm as well."
Kwan Yin Healing was founded in January, 2012, to accommodate Emerson's rapidly growing healing clientele. From that simple beginning grew the 11-week Kwan Yin Journey program, helping spiritually-conscious professionals struggling with life path or health.
"Life is busy and overwhelm is constant. They know more is possible, a life joyful and healthy, but get stuck in thinking that has to happen someday and not today. They're not new to the spiritual path--they've practiced yoga, T'ai Chi, meditation, or other spiritual practices--but still aren't arriving at the healing and the life path that they want or that they know is possible. The good news is that there is another way.
Kwan Yin Healing also provides the no-cost starter series, the Kwan Yin Path, a set of six teleseminar recordings, "Six Days, Six Sessions, Six Seeds for Success." "I took the problems clients most typically face, and simply constructed complementary content around each one," Emerson explains. "I want to help people get a taste for what's truly possible. Life is supposed to be joyous and healthy, and not one day, but now." Emerson's programs focus on bring the "how" of that process into practical reality. More information is available at http://kwanyinhealing.com.