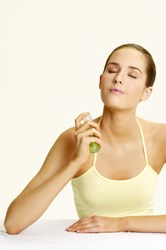 We at Probiotic Action think of probiotics in terms of skin care and as a natural acne treatment.
Miami, FL (PRWEB) January 02, 2014
On January 2, 2014, Probiotic Action issued a statement regarding the usage of probiotics for treating people who had food sensitivity allergies, and how probiotics could potentially eliminate those food allergies.
The article, published on NaturalNews.com, discussed how the Gut and Psychological Syndrome (GAPS) diet, developed by Dr. Natasha Campbell-McBride, helped those with a wide range of psychological issues to have "dramatic recoveries." As the article states, "One particular area of interest (for the 7.8 million Americans who struggle with food intolerance and allergies) is that symptoms often vanish when the gut is properly populated with probiotics. Several studies have found that these beneficial microorganisms not only enhance the immune system but also reduce inflammation associated with allergic reactions." A separate study conducted by a Finnish team revealed that infants who had trouble digesting cow's milk were given formula enriched with probiotics, and that "those who received the probiotic improved substantially."
Spokesperson for Probiotic Action, Fernando Perez, is not surprised by these studies. He says, "It's widely known that the stomach is main crux point of the immune system. Therefore, it stands to reason that if probiotics are missing, the body won't be able to fight off food allergens as the immune system has been compromised. This inability to fight off allergens is an immune system issue but could be diagnosed as an allergy. "
Perez goes on, "If your body's normal probiotic level should be at 100%, and you only have 80%, then you're going to have problems both processing food and fighting off infection. To get you back to 100%, and get your body back to its optimal condition, probiotic supplements are required. The old saying goes that an ounce of prevention is worth a pound of cure. I think this saying is exemplified by the studies. We at Probiotic Action think of probiotics in terms of skin care and as a natural acne treatment. It's obvious that probiotics are the key to overall good health."
Probiotic Action, a pioneer in natural acne remedies, follows all probiotic-associated products to collect information in order to help educate the public on the power of probiotics for skin care and overall health. For more information, please visit ProbioticAction.com.