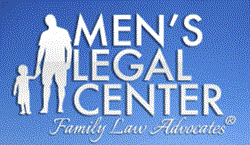 San Diego, California (PRWEB) January 02, 2014
The San Diego divorce lawyers at the Men's Legal Center handle every type of California family law challenge that can arise on behalf of husbands, fathers and non-custodial parents, and the firm also handles military divorce matters. As such, the attorneys at the firm pay close attention to any force that could prompt a rise in the number of divorces. The firm makes it a policy to notify the public of any new developments that could lead to an increase in divorce.
Craig Candelore, the founding attorney at the Men's Legal Center, recently reviewed a news article regarding a couple in New York that may face the possibility of filing for divorce because they may not be able to afford the higher costs of healthcare insurance if they are married. However, if they are single adults, their healthcare costs would supposedly decrease substantially.
According to the CBSNewYork article, "Obamacare Restrictions Lead Brooklyn Couple To Consider Divorce," published on November 6, 2013, single adults who make less than $46,000 per year can qualify for subsidies that are provided to some who purchase health insurance. However, a married couple that makes more than $62,000 per year combined would not be eligible for these healthcare insurance subsidies. Therefore, the couple mentioned in the article is considering a divorce in order to save what they describe as thousands of dollars in annual healthcare costs.
"When wide-sweeping changes are made to systems in the United States such as those that deliver us our healthcare, there are bound to be unintended and in many individual cases unforeseen consequences," said Craig Candelore. "People in California who face this situation may want to discuss it with an attorney so that they can properly evaluate all of their legal options," Candelore added.
About the Men's Legal Center
The Men's Legal Center is a law firm comprised of San Diego divorce lawyers who have been representing clients who have been facing California family law issues that include divorce, support controversies, property division questions and custody challenges. The firm also has attorneys on-hand who have extensive military experience and therefore provide representation to those who face military divorce issues and other family law situations while they are members of the military.