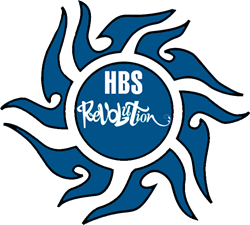 Awaken Your Natural Beauty with the Hair Body and Sol family of profession salons.
(PRWEB) January 01, 2014
Hair Body & Sol Inc. added a new member to the HBS Salon Family - HBS Revolution Salon and Boutique. HBS Revolution is located in the heart of Carlsbad, California, neighboring the beautiful scenic beaches and a variety of local hotspots. HBS Revolution is not your typical salon, prides itself on their ongoing vision and effort to consistently enhance and incorporate new levels of talent, passion, and creativity education to enhance your salon experience.
Beth and Brian Whitfield are the creators of the Hair Body & Sol (HBS) family of salons including the newest edition HBS Revolution in Carlsbad. Beth and Brian's resume is quite impressive with Brian having been an associate professor of business, business coach and serial entrepreneur the last 18 years. Beth Whitfield is a Premiere National Color Educator for John Paul Mitchell systems, a North American Hairstyling Awards (NAHA) finalist, she has been published in numerous fashion magazines to including Vogue as well as being the featured artist in her own beauty and business DVD series.
Beth and the artists of HBS have worked with many celebrities and on countless red carpet events; however, closest to Beth's heart is her charity work. HBS sponsors and has created various charity events in which they give back to the community. The most popular being the annual HBS "Life Make Over" event. Beth and the HBS family treat women who are victims and survivors of domestic abuse and violence to a full day of beauty as they receive a full beauty make over. You can learn more about the event at http://www.hbssalon.com/lifemakeovers.
"We have a lot of love to give and we love our new home in Carlsbad," says Beth. One of Beth and Brian's successes is Hair Body & Sol in Vista, which has been one of the most sought after Paul Mitchell focus salons in Southern California for more than a decade.
Beth and Brian brought on Jessica Minor, another beauty industry educator as their salon coordinator at HBS Revolution.
At HBS Revolution, the salon maintains a comprehensive understanding of hair care industry and leads the way in creating and mastering current and upcoming styles and trends with advanced education. The highly trained HBS family of hair artists [stylists] can bring any style vision to life from soft and natural to dramatic and edgy with each stylists trained specifically to personalize a look for you that best enhances your natural beauty.
At HBS Revolution, goes even further to help the community by supporting and featuring local artists on the salon walls and displays. The rotation of displays of paintings and the artwork of talented locals coupled with the mix of fashionable boutique items helps to create a refreshing and modern new look within the salon each time you visit.
Whether it is your first or four-hundredth-salon experience with HBS Revolution salon and boutique, you can be assured that the integrity of your beauty services remain consistent, and the frequently revolving fashion and featured artists will be only one of the many components that contribute to the visually stimulating ambiance that works to differentiate HBS Revolution salon from all the rest and will have you coming back time after time.
To those interested about the quality and reliable beauty services being offered by HBS Revolution salon and boutique, please visit their official website: http://hbssalon.com/.