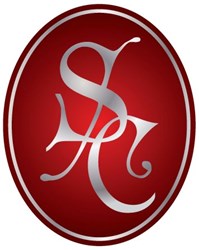 Meet Alan Rubin At Serious Cigars on January 18th!
Houston, TX (PRWEB) January 03, 2014
Serious Cigars Announces Its 10th Annual Customer Appreciation/ Holiday Party Event.
WHEN: Saturday, January 18, 2014
WHERE: 6608 FM 1960 W Suite D – Houston, TX 77069
TIME: 6:00 – 10:00 P.M.
FEATURED GUEST: Alan Rubin – Owner of Alec Bradley Cigars
If the announcement of the annual event itself weren't exciting enough, the news of Alan Rubin being a featured guest is sure to create a buzz! Attendees will have the opportunity to meet Mr. Rubin while enjoying the festivities and some of the best cigars from 2013, including some made exclusively for this fantastic event!
This is one of the most anticipated events each year, drawing aficionados from near and far. The event includes unbelievable door prizes, an outdoor tent complete with delicious food and refreshing drinks, and there is no entrance fee! No need to purchase a ticket or RSVP, just show up and join in the fun!
There will be special deals posted online at Serious Cigars.com the day of the event so those that can't make it to the party have an opportunity to participate in the festivities.
For details on this event as well as others check out the Special events page http://www.seriouscigars.com/upcoming_events.aspx.
About:
Serious Cigars has been a fixture in the Houston area since 2003, when it opened its first brick and motor shop in the city. Since 1997, though, it has offered aficionados around the world some of the best offerings from top manufacturers. Serious Cigars also offers an impressive array of accessories, including cigar cutters, lighters and humidors. Since its foundation, Serious Cigars has provided its customers with premium blends from respected brands and boutique manufacturers alike.